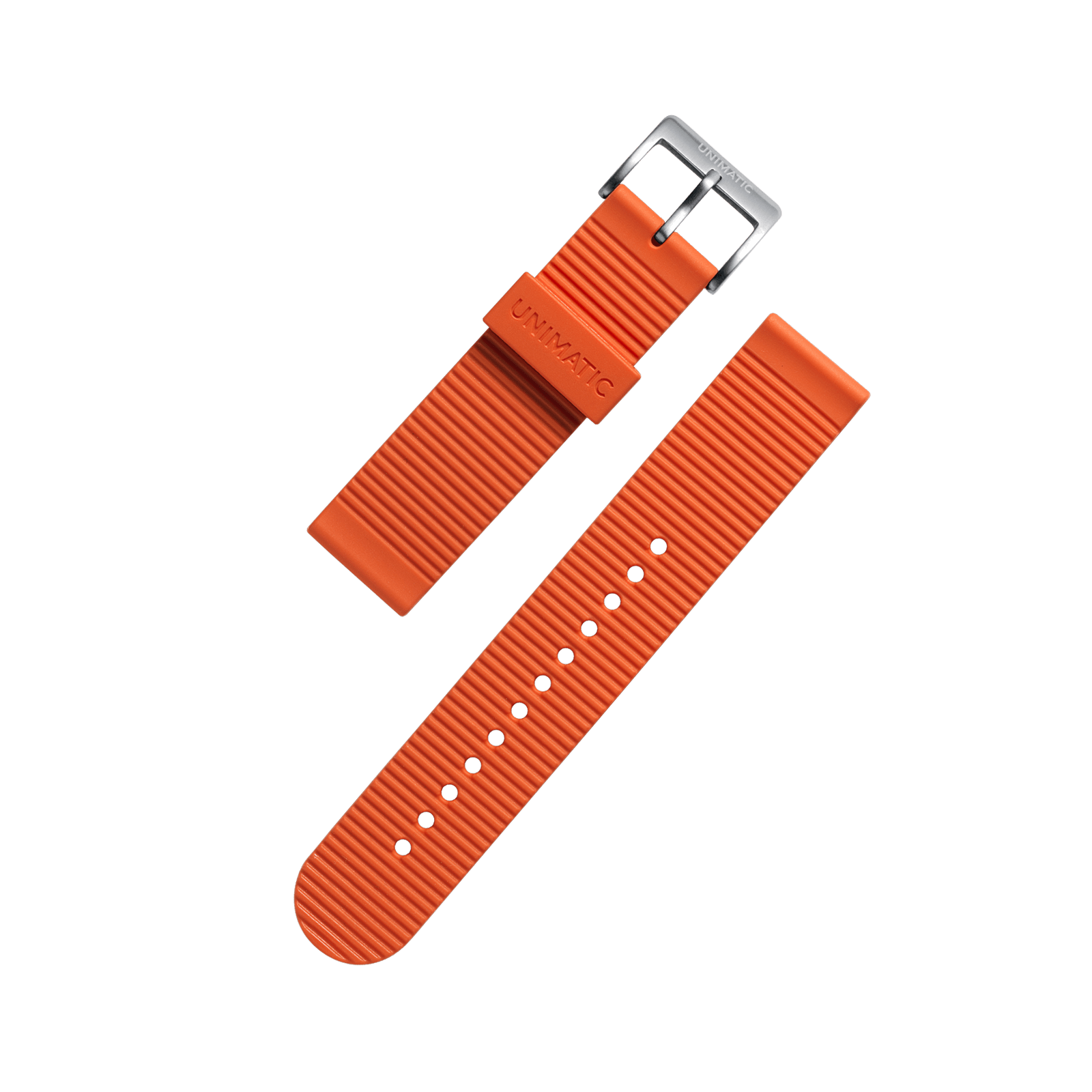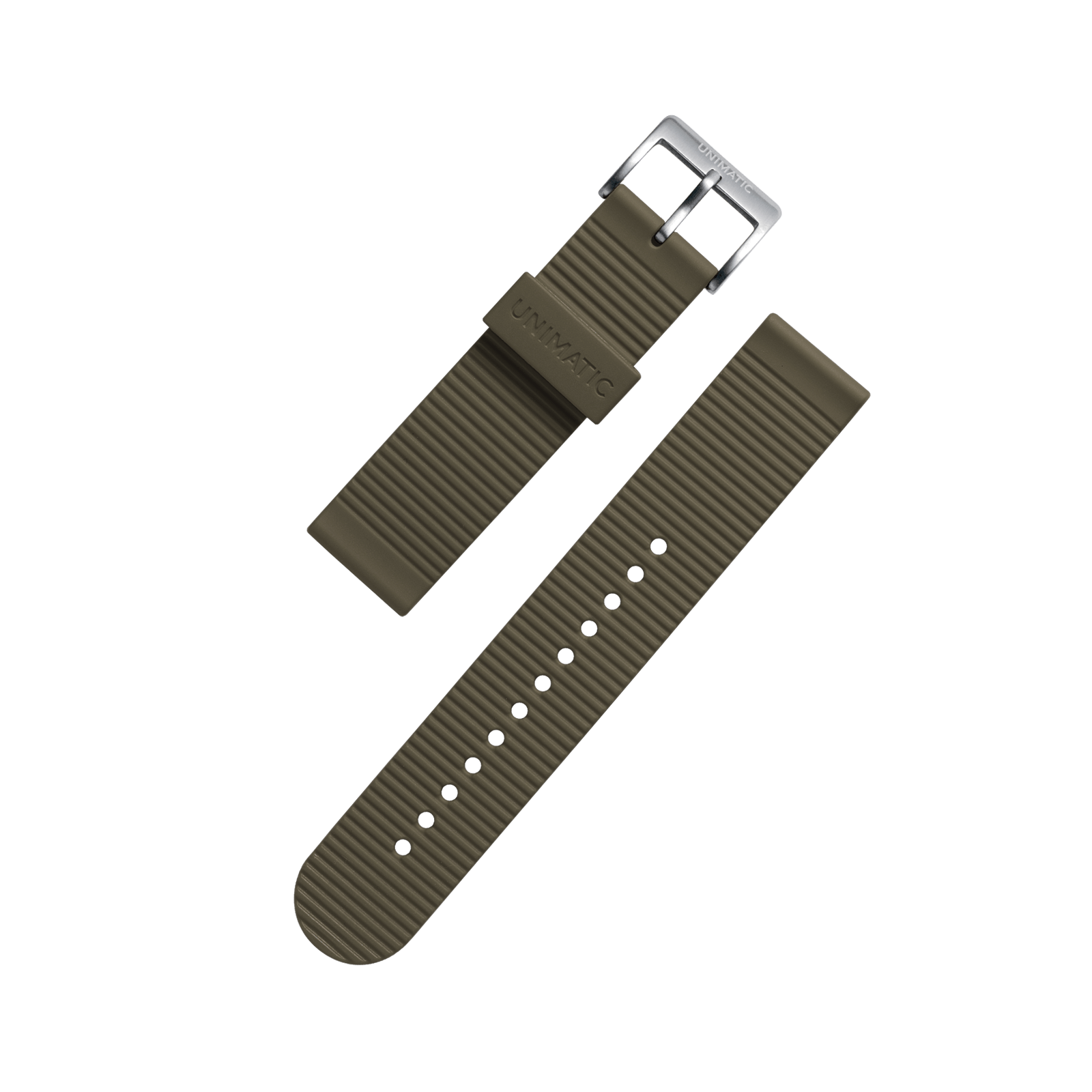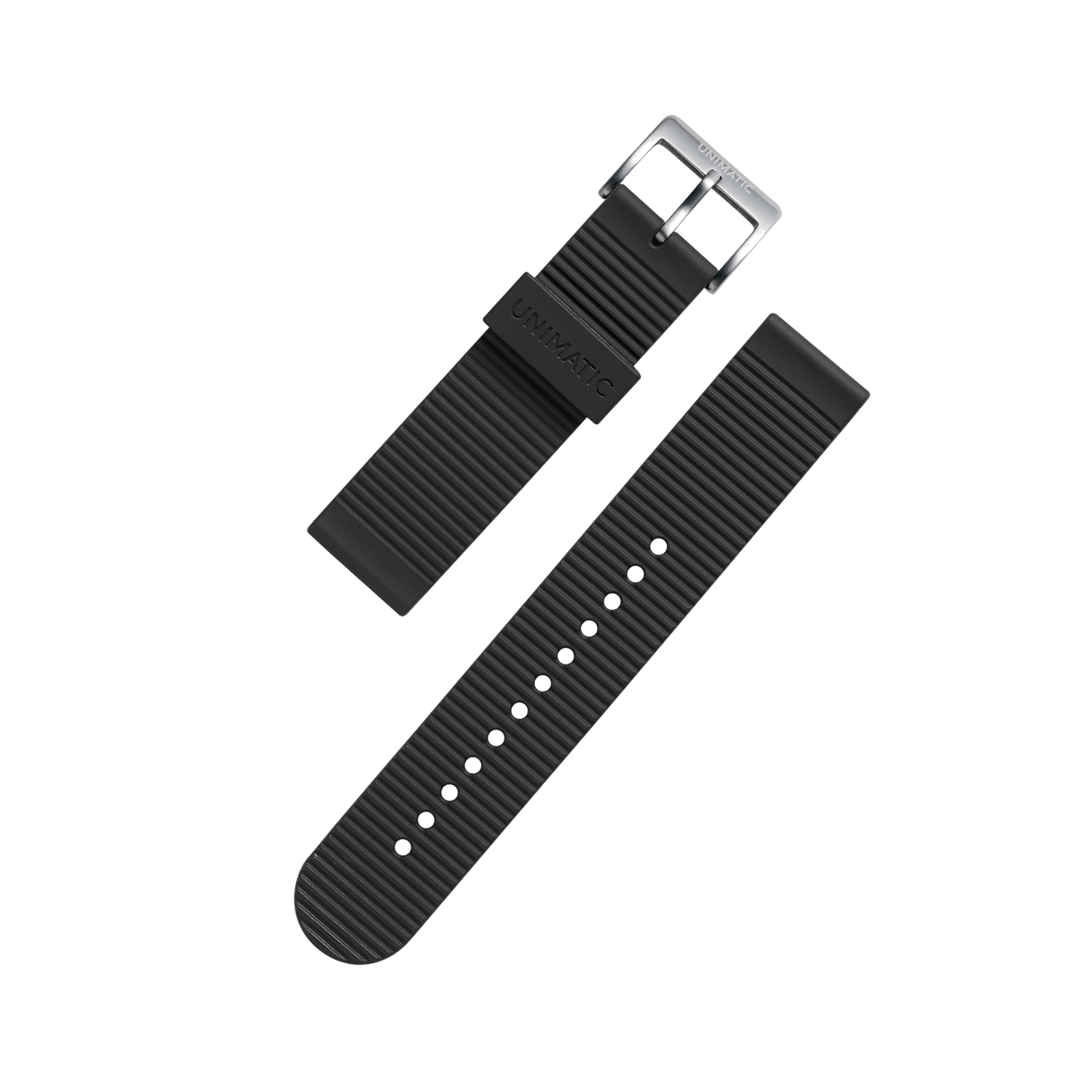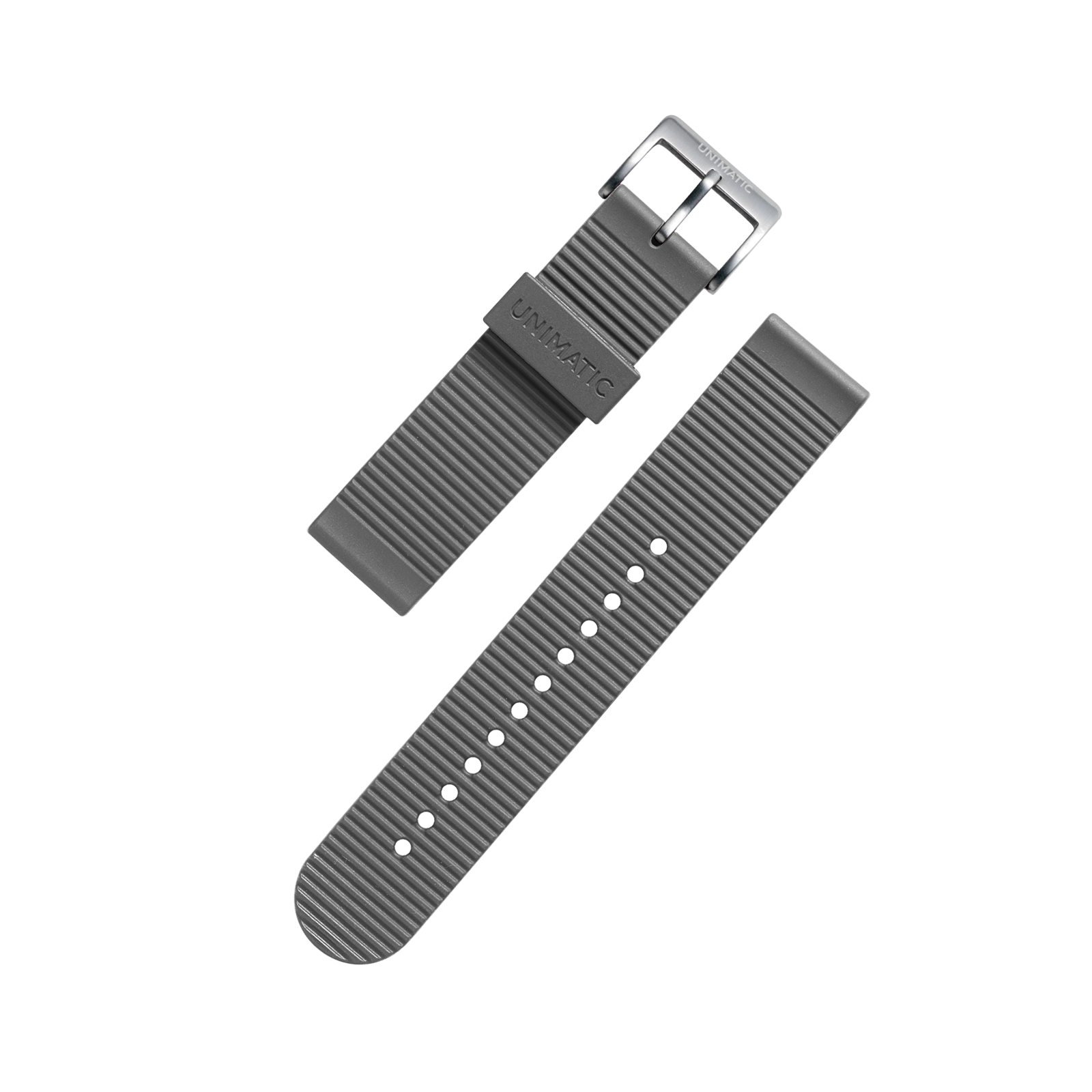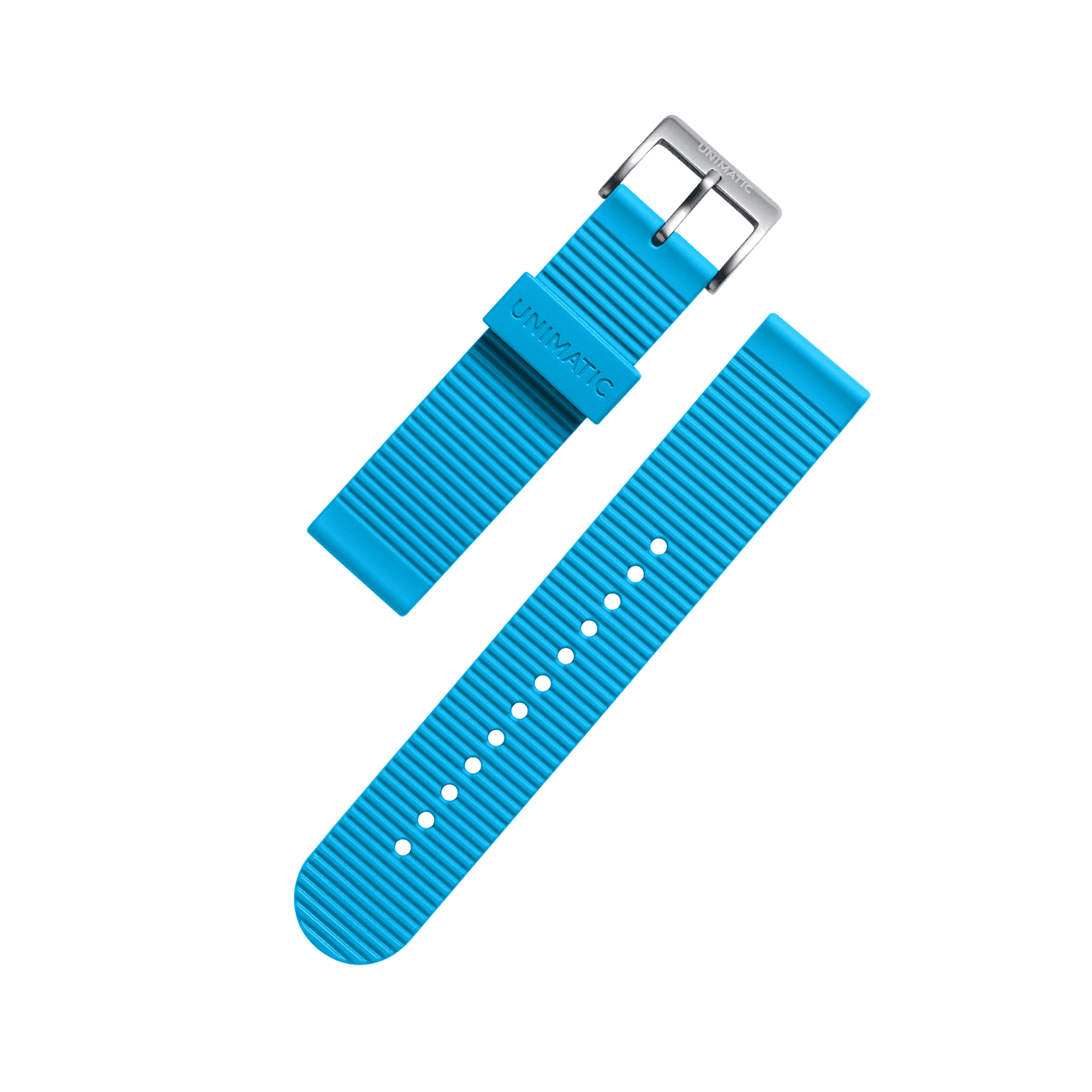 double-faced
TPU 2pcs Steel Strap
brushed steel hardware
The Made in Italy Unimatic two piece TPU strap has a superior mechanic and acid resistance, as well as highly aesthetic finish. Adding an extra versatility to your watch thanks to the double-faced feature. Features Unimatic embossed logo, one flying keepers – comes with a brushed stainless steel buckle, fits all Unimatic watches range.
The Unimatic TPU two piece strap: 22mm, double-faced design.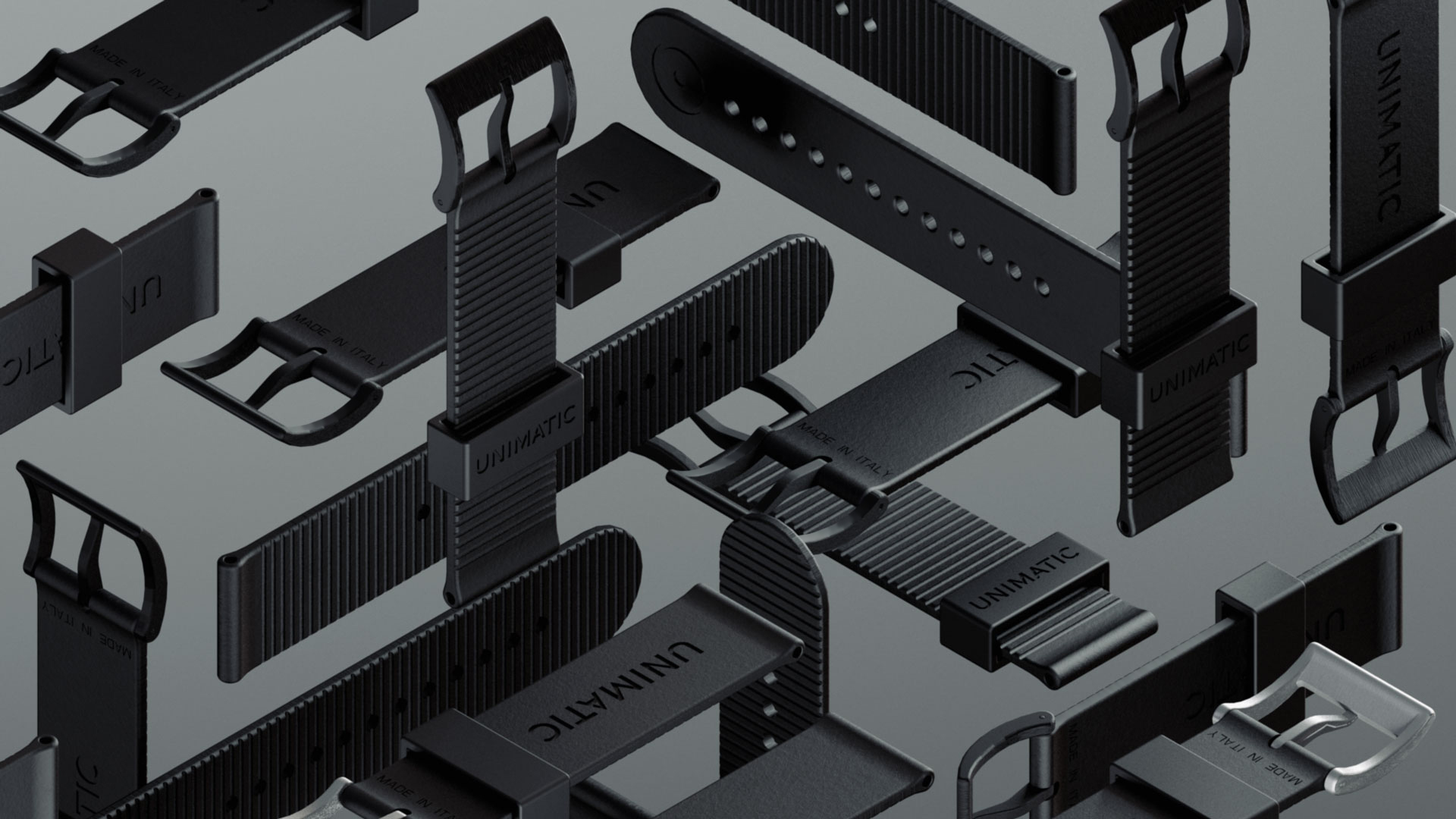 You can check the various straps length mounted on each different model below.