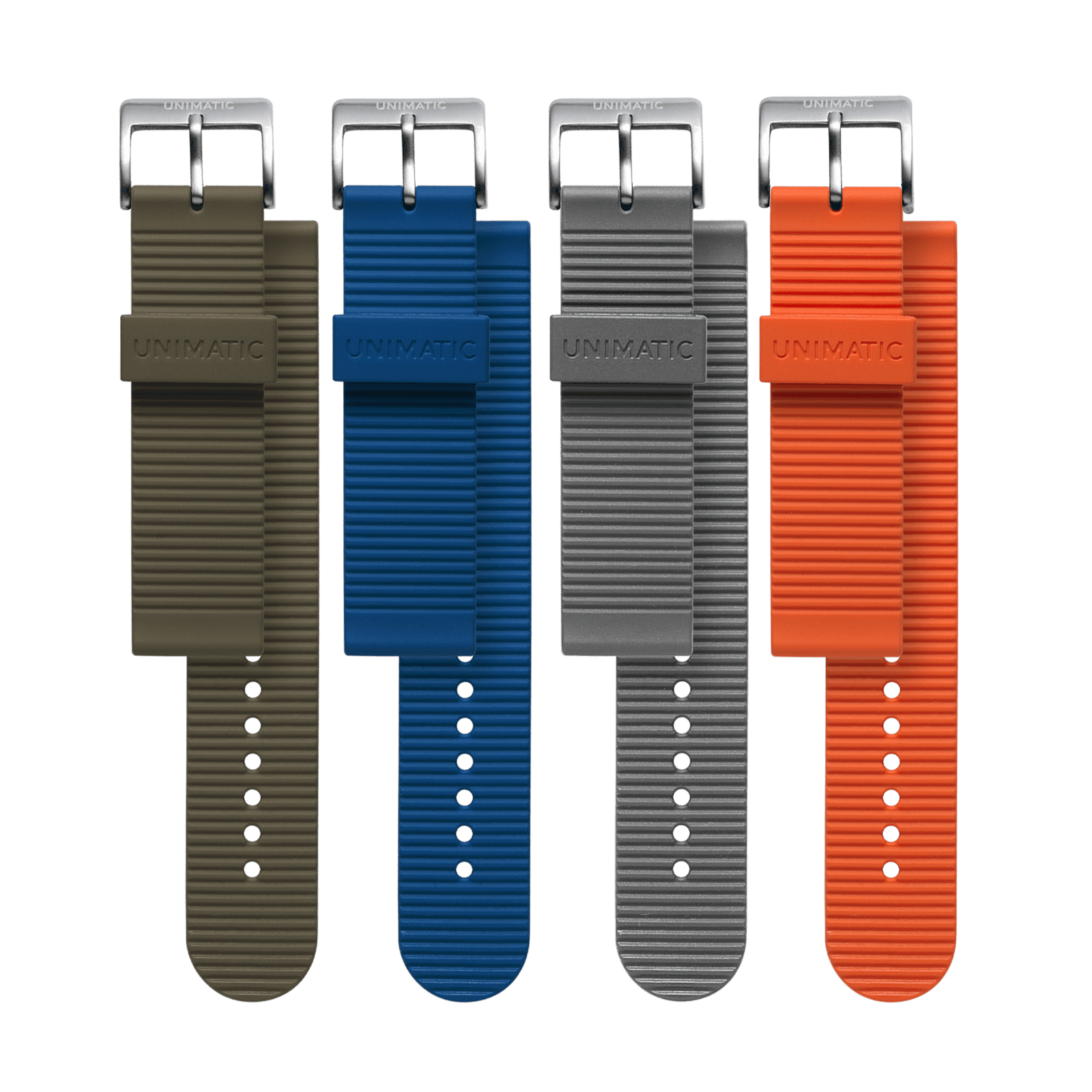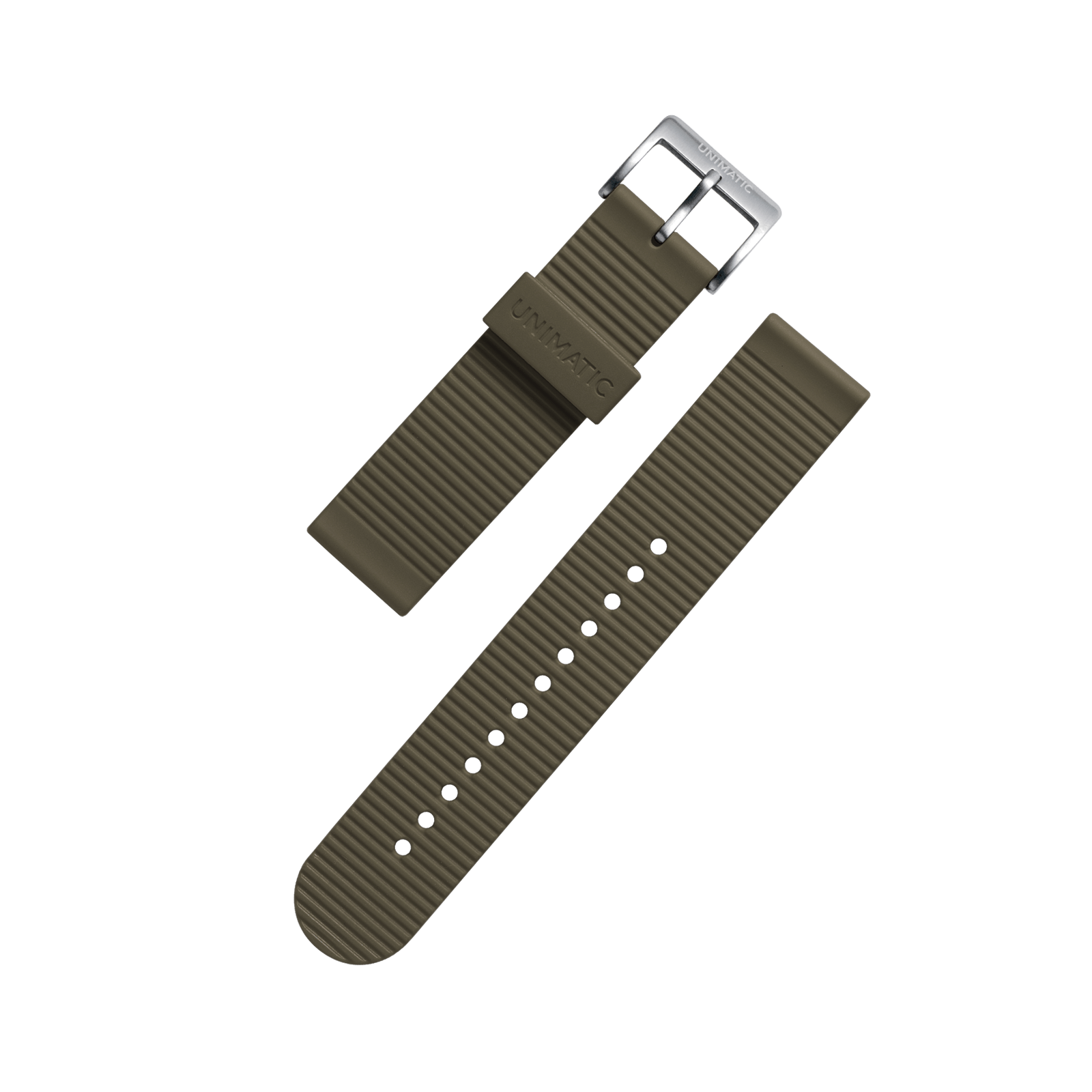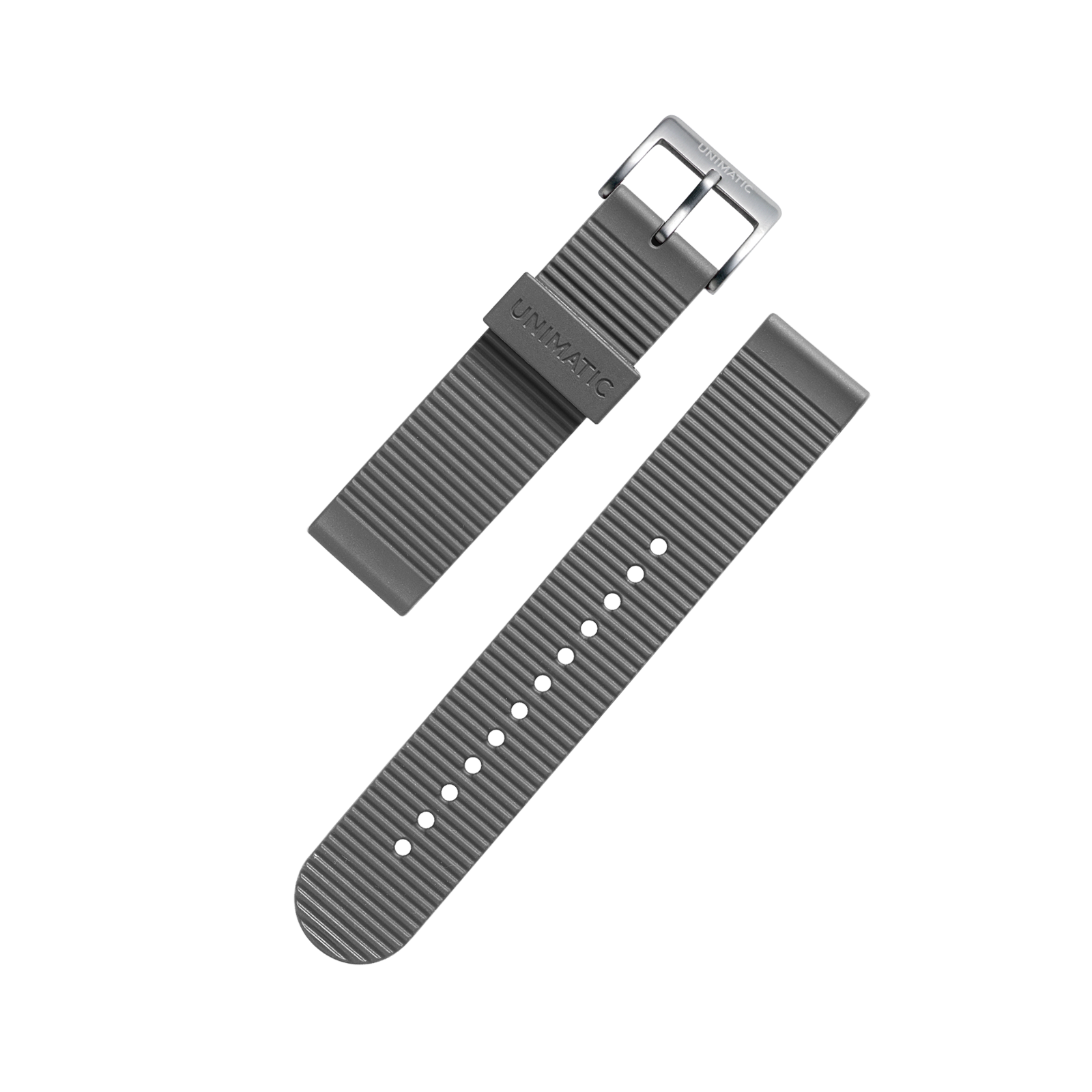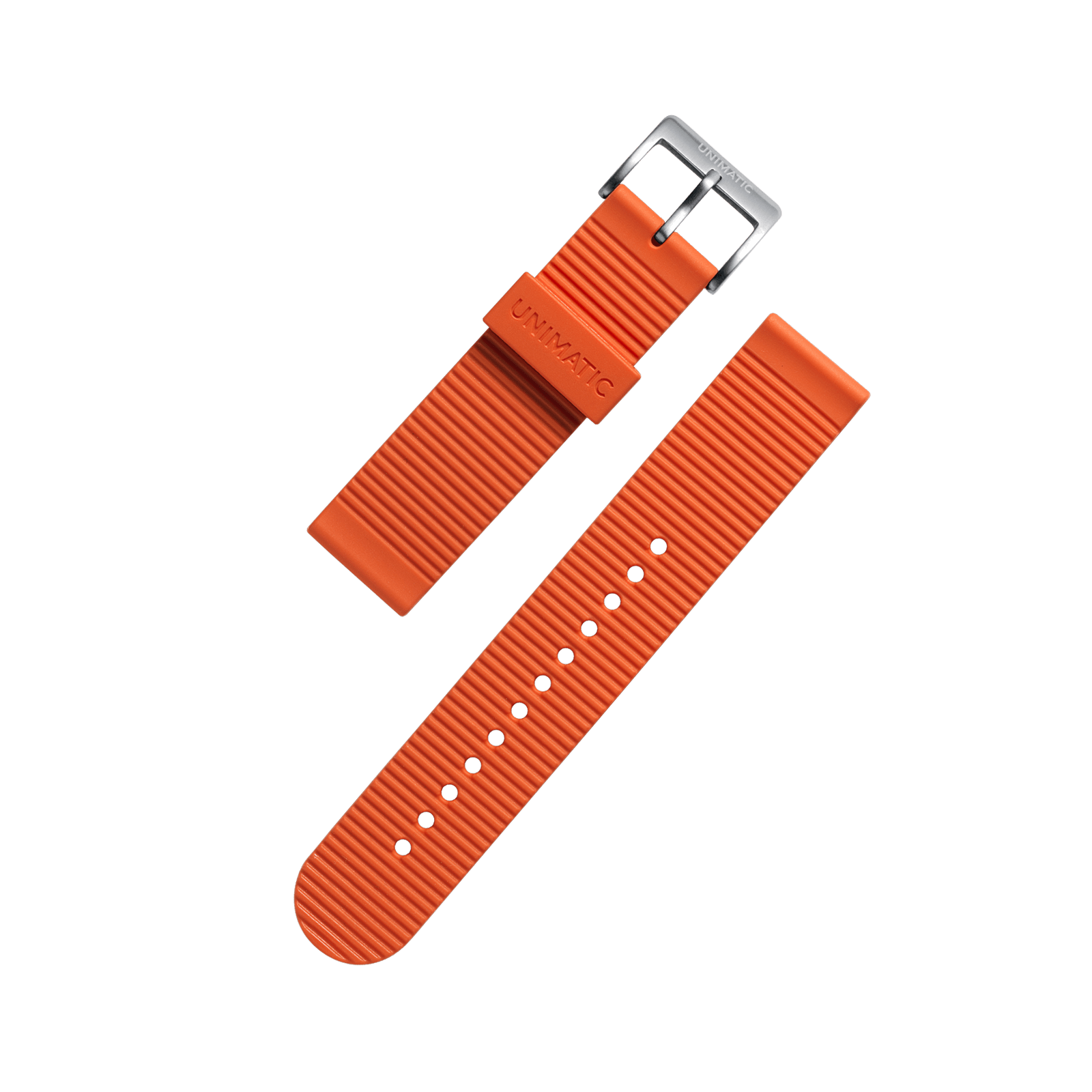 double-faced
Solid TPU 2pcs Steel Strap Set
brushed steel hardware
The Made in Italy Unimatic two-piece TPU strap set is composed of 4 different color straps that can be paired with every Unimatic watch. They have a superior mechanic and acid resistance, as well as a highly aesthetic finish, adding extra versatility to your watch thanks to the double-sided feature. Each one is equipped with a flying keeper with an embossed logo, and comes with a brushed stainless steel signed buckle. The set includes the following colors:
Foliage Green

Blu Notte

Storm Grey

International Orange
Ref. UTT-SET-SOLID-SSB22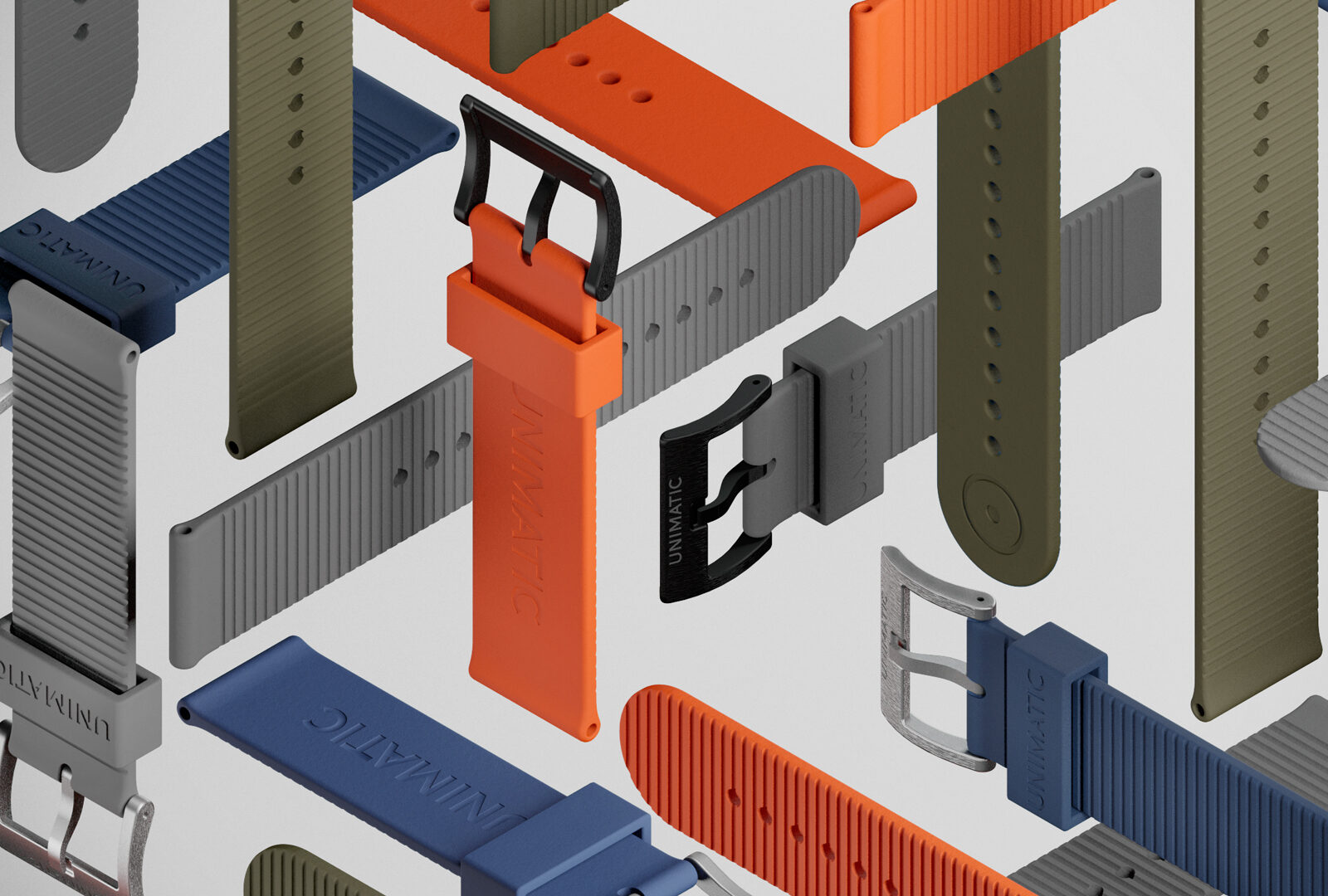 You can check the various straps length mounted on each different model below.