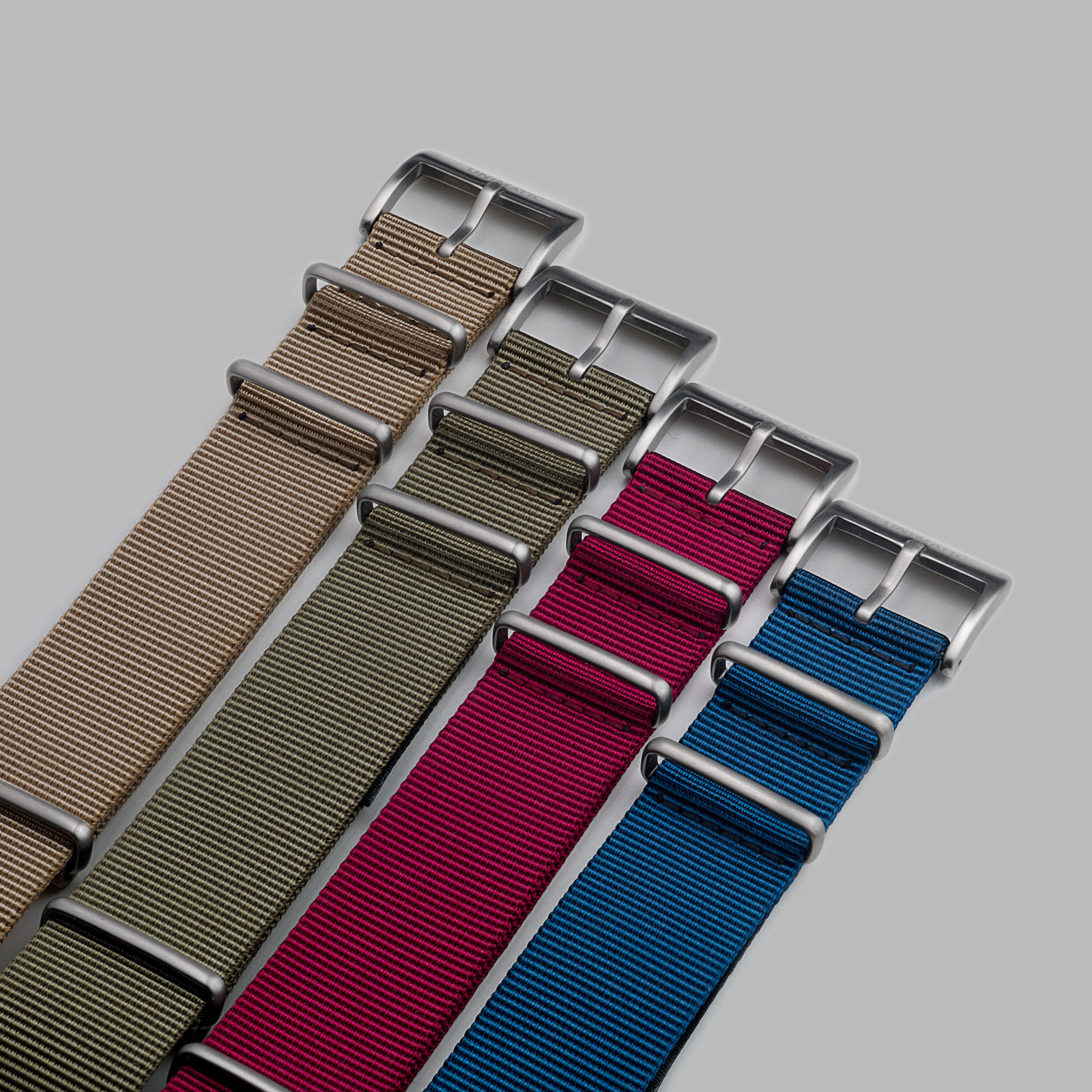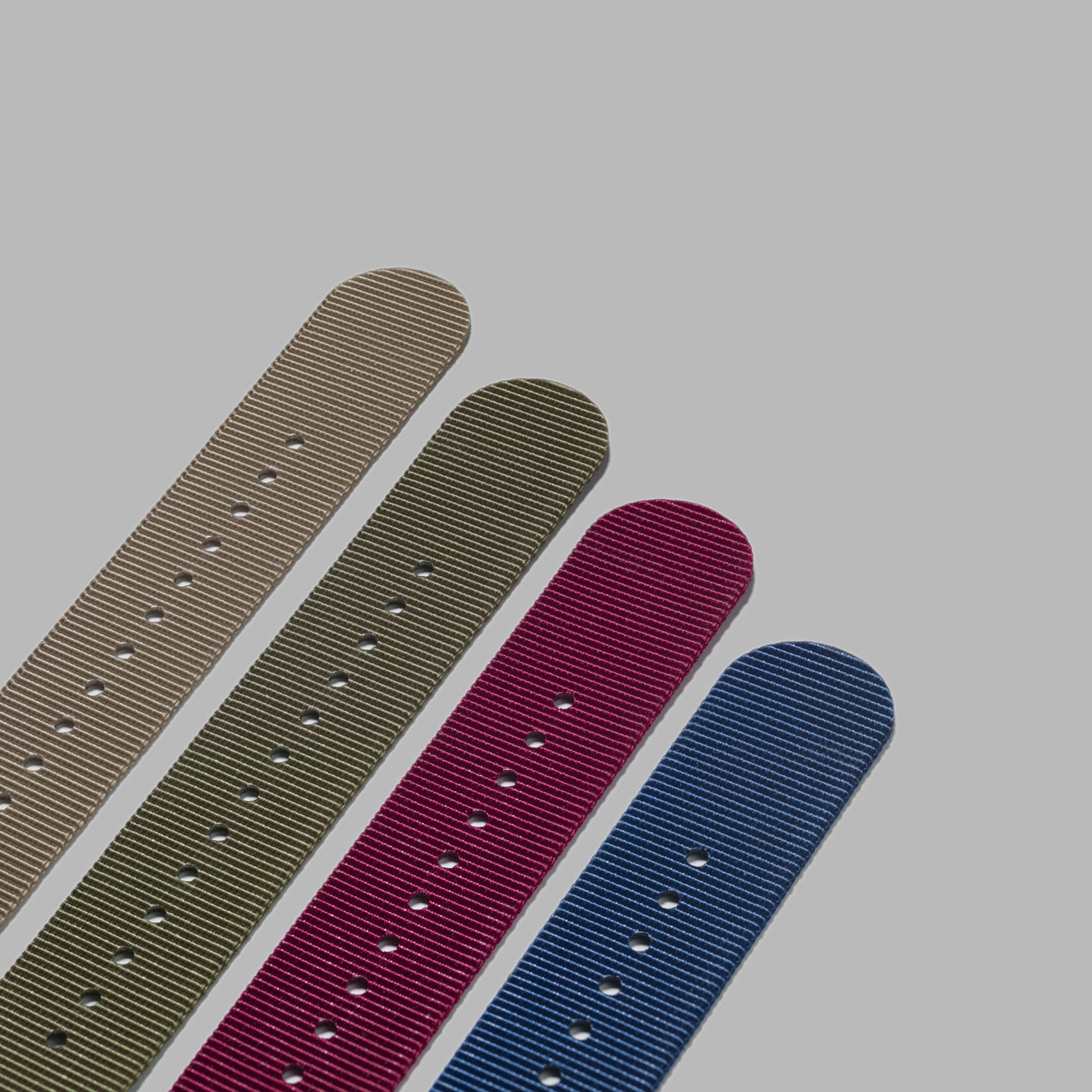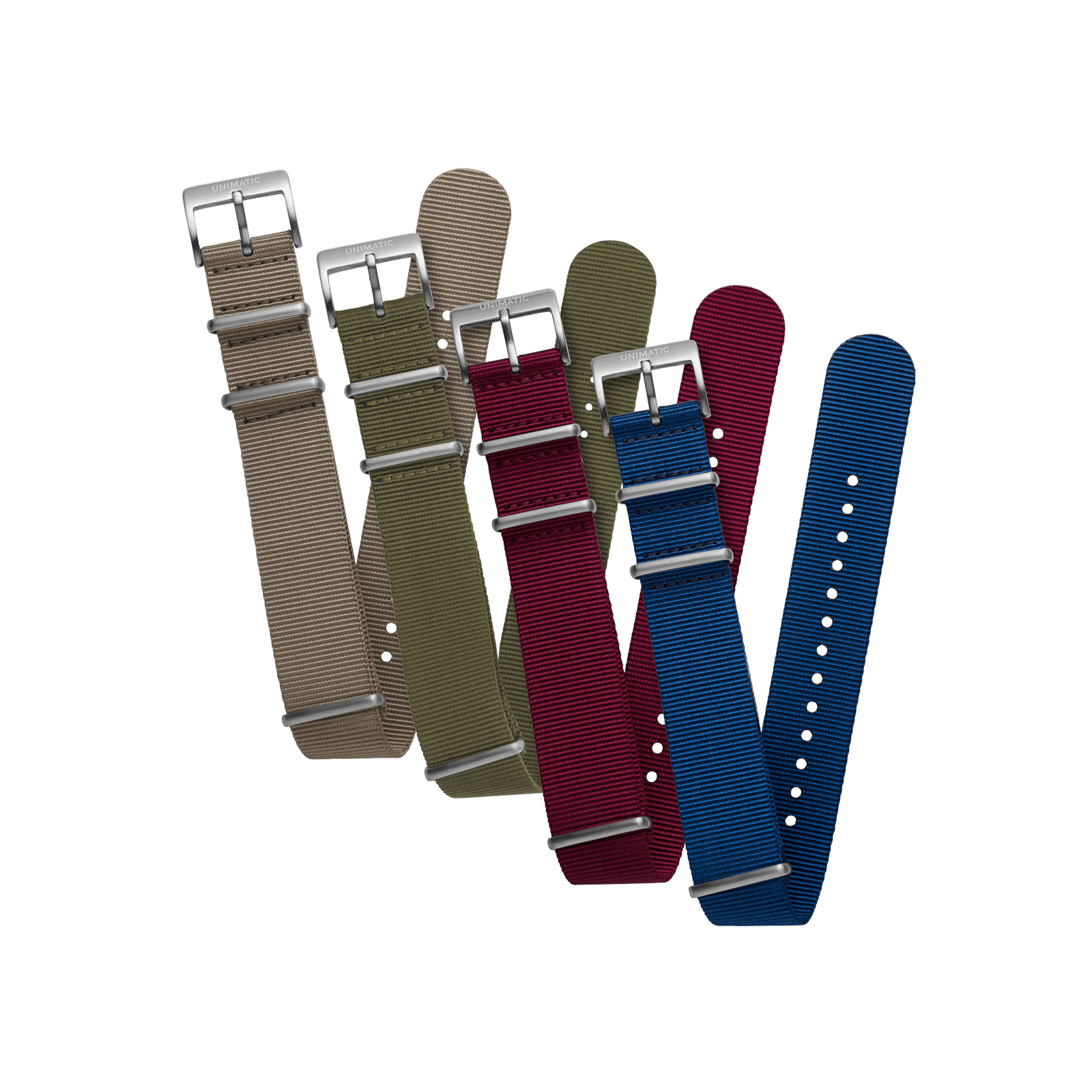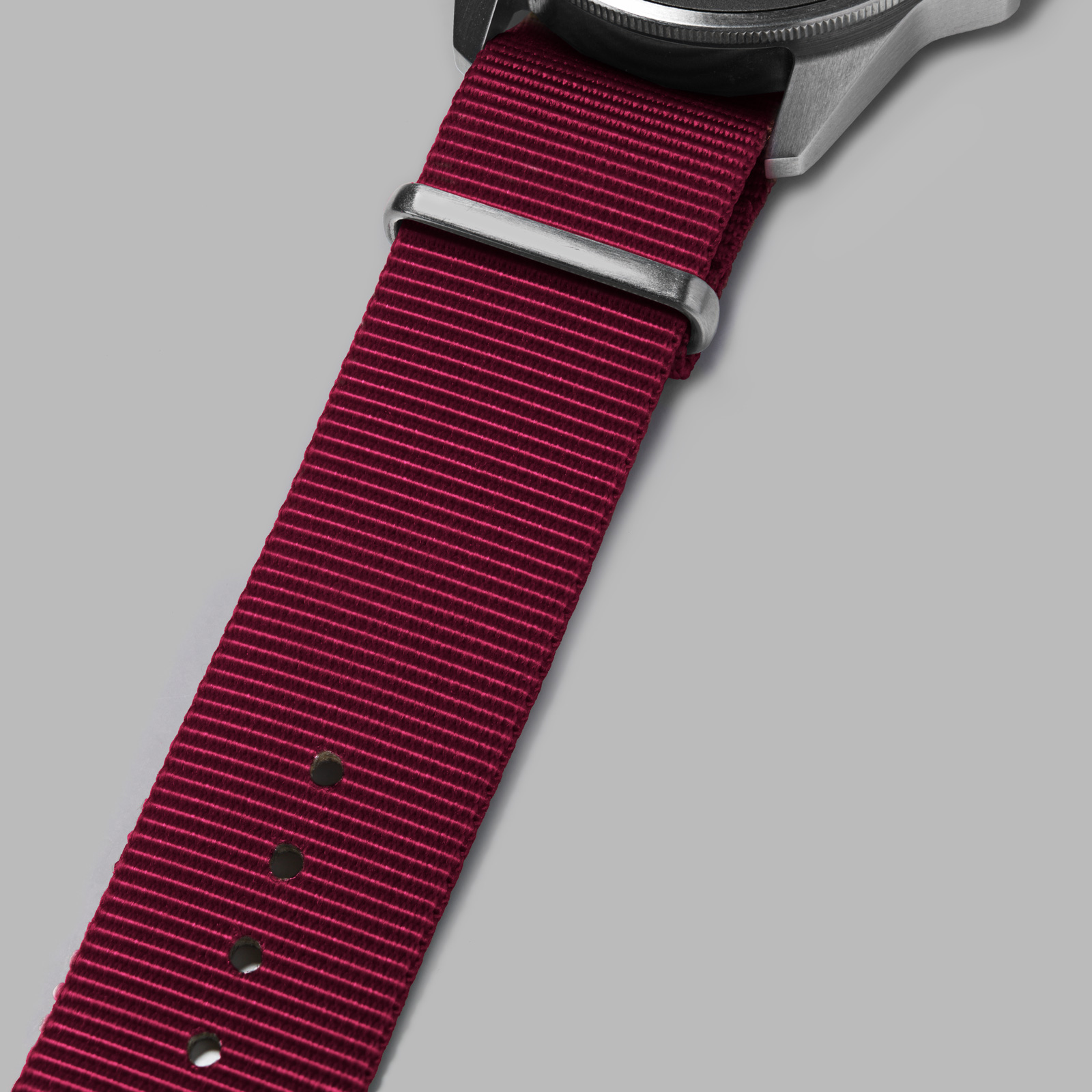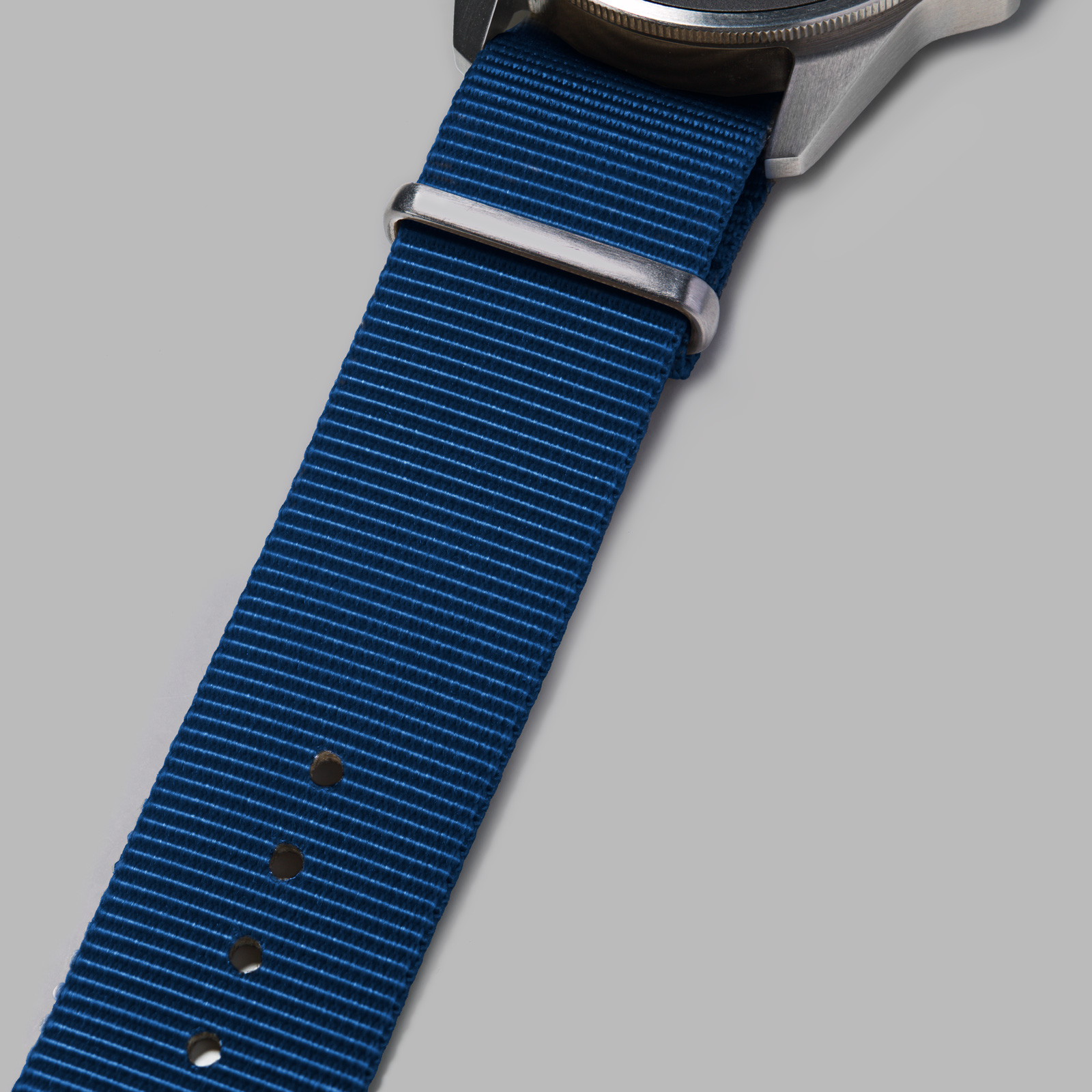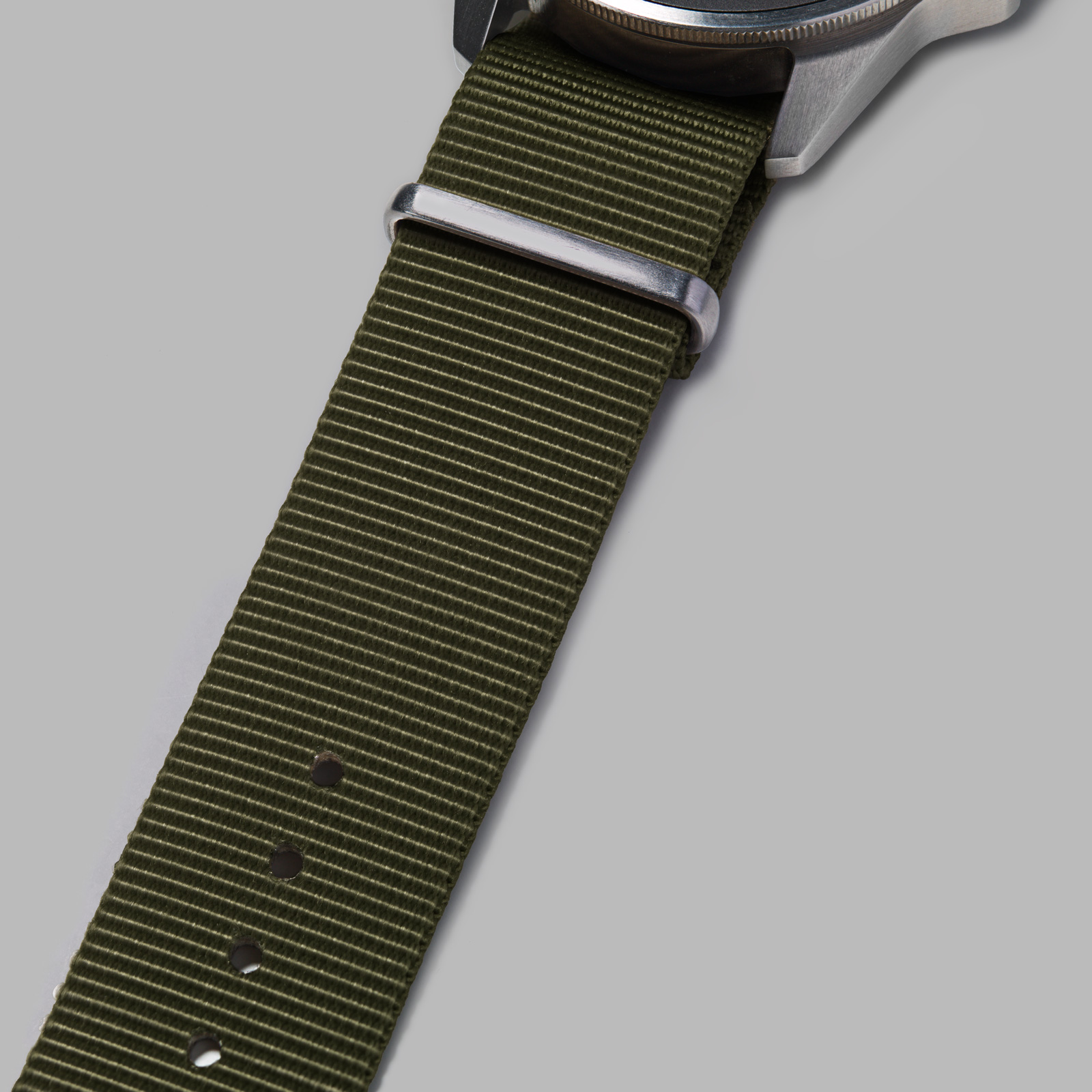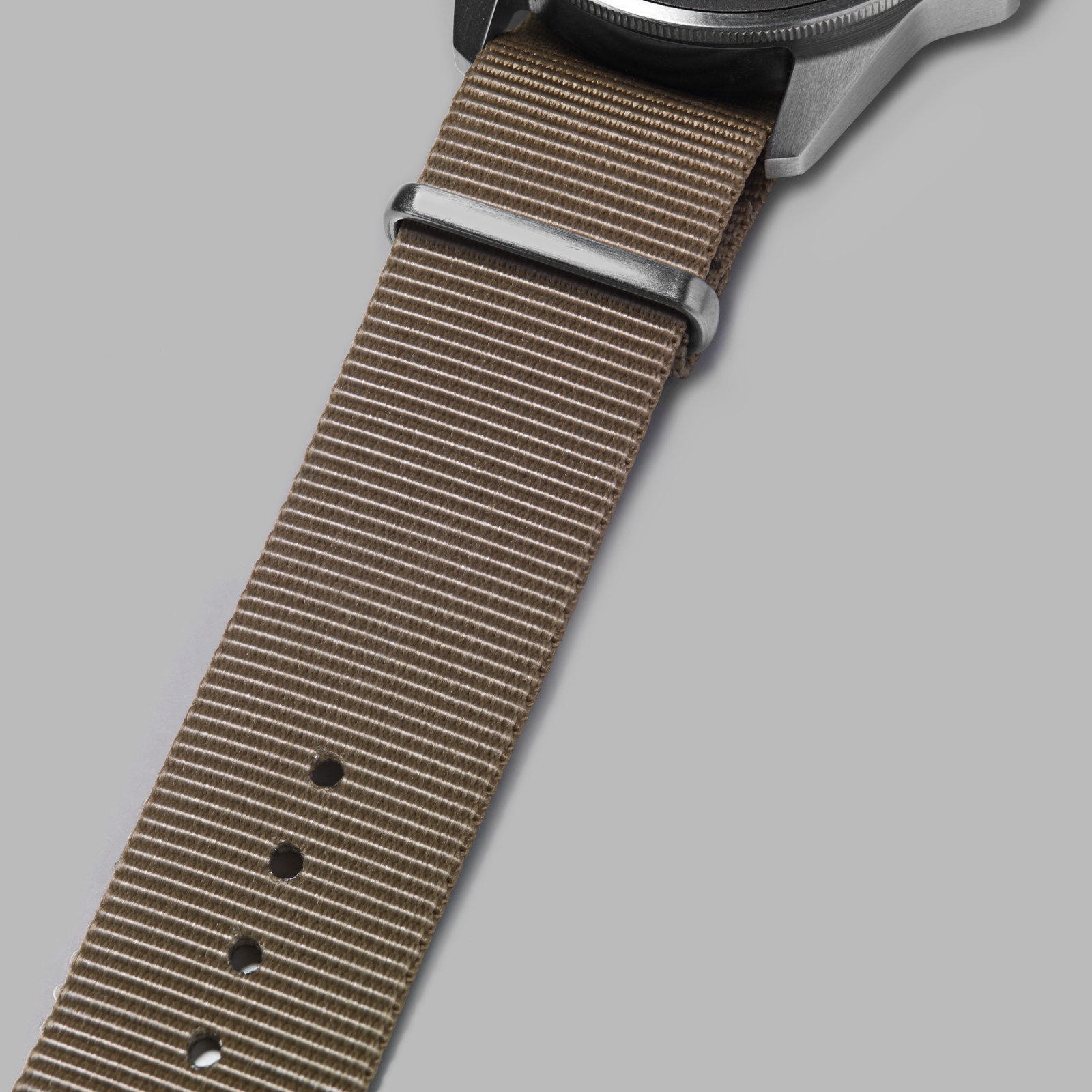 4-strap set
Heritage Nato Steel Strap Set
Brushed steel hardware
Unimatic heavy duty nato strap set is composed of 4 different nato straps that can be paired with every Unimatic watch. Featuring inner Unimatic label and measuring 22 mm in width, they come with brushed stainless steel hardware and signed buckle. The set includes the following colors:
– Sand
– Olive drab
– Burgundy
– Navy
Refer to this link for fitting details.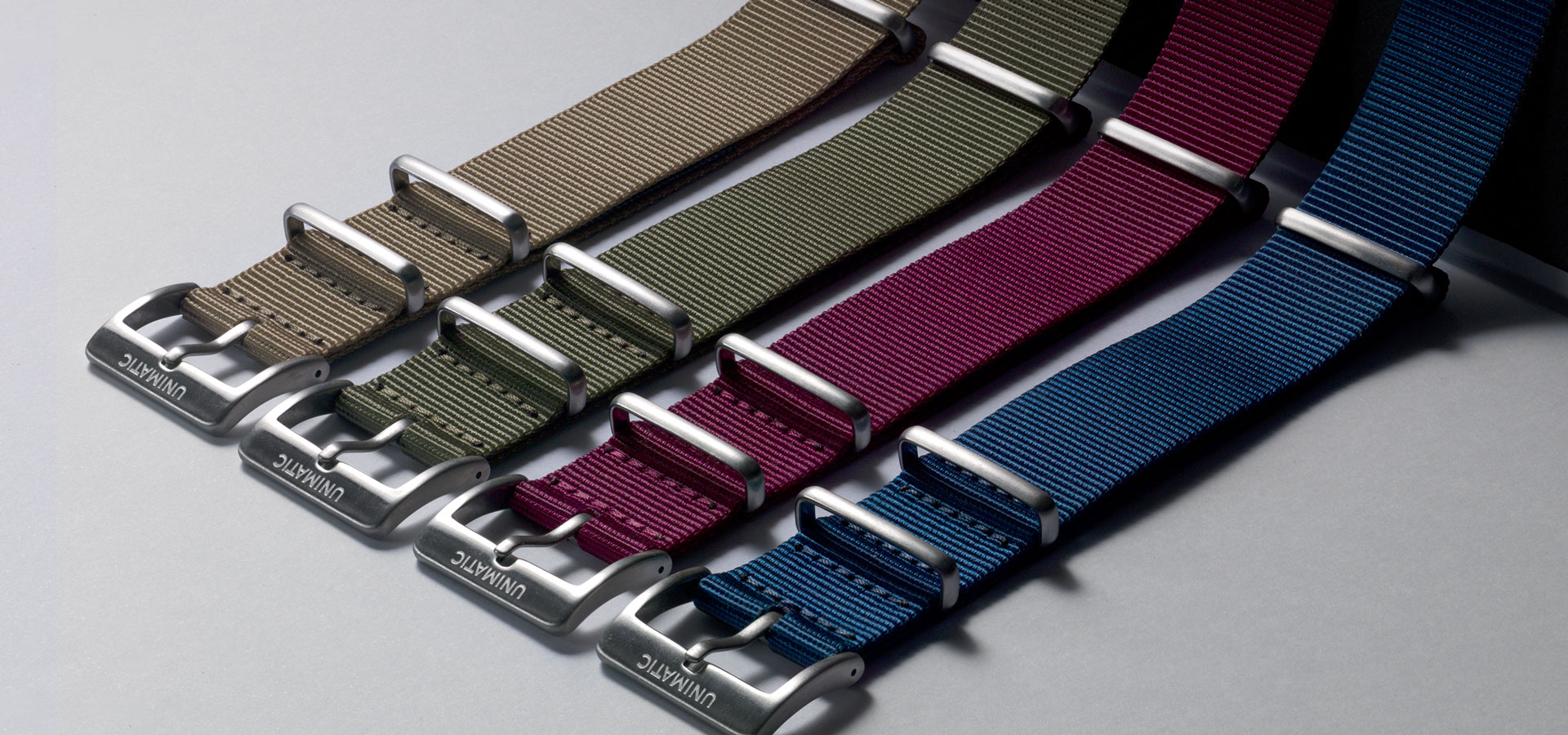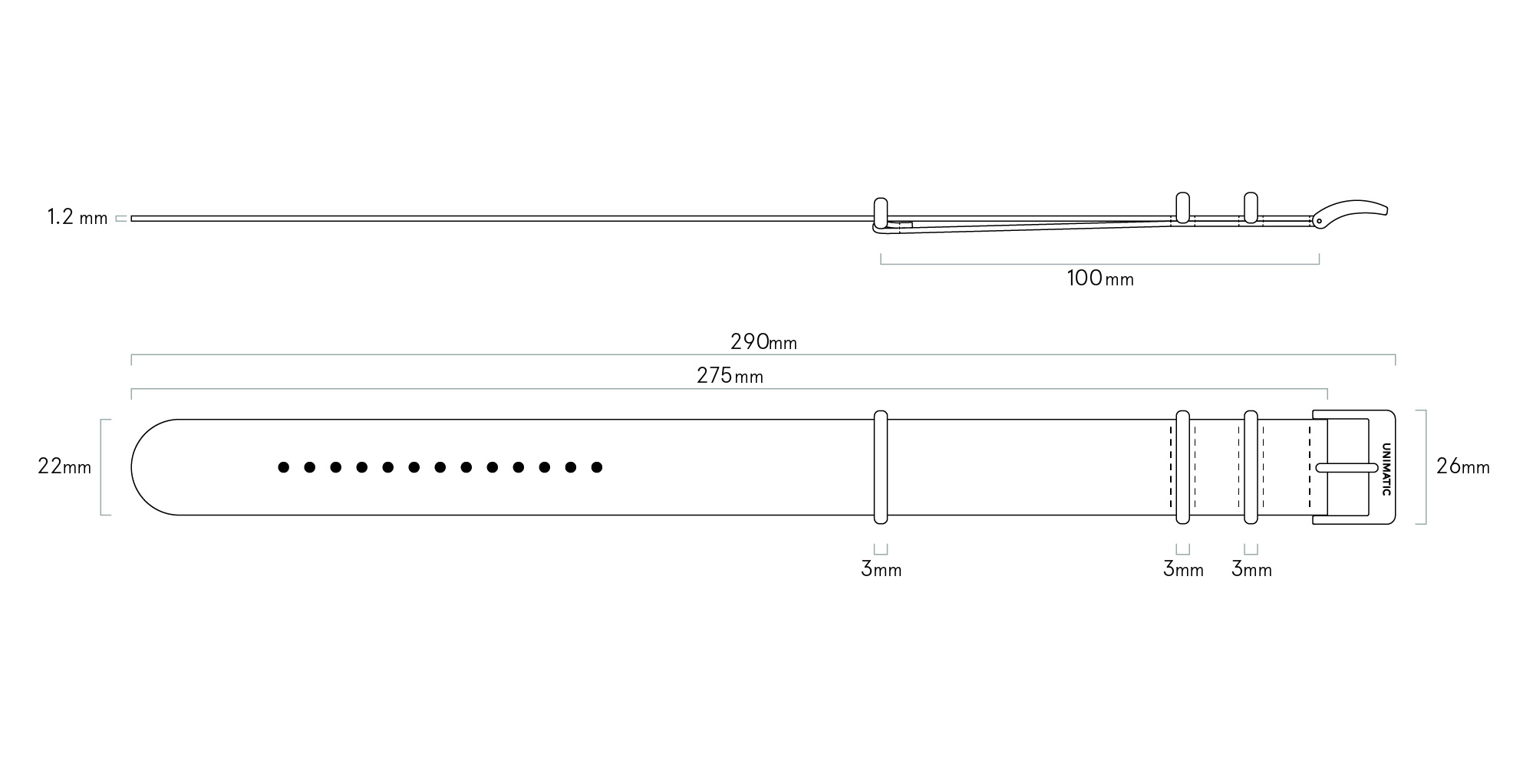 You can check the various straps length mounted on each different model below.