UNIMATIC x Massena Lab x King Nerd

•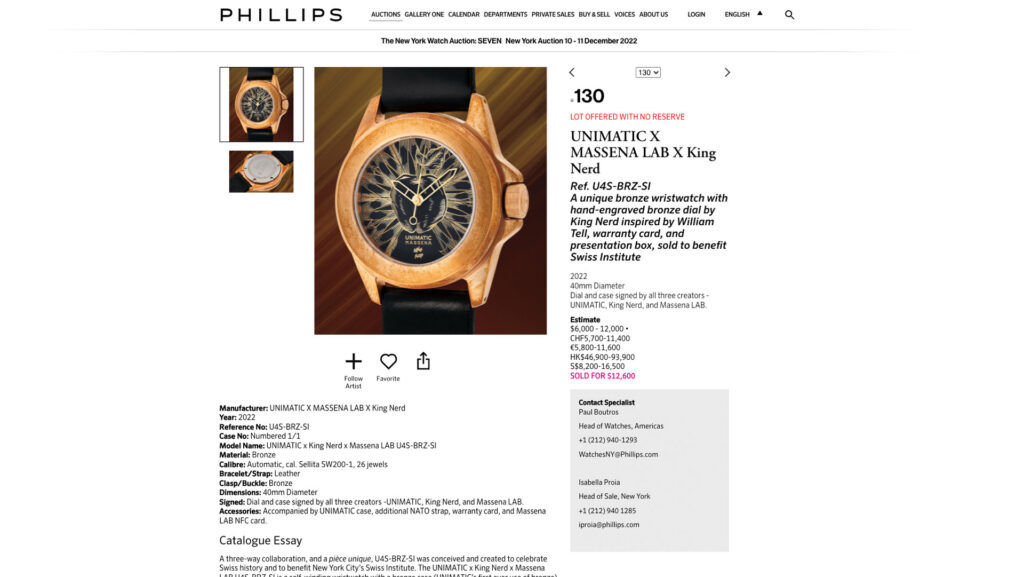 A three-way collaboration, and a pièce unique, U4S-BRZ-SI was conceived and created to celebrate Swiss history and to benefit New York City's Swiss Institute. The UNIMATIC x King Nerd x Massena LAB U4S-BRZ-SI is a self-winding wristwatch with a bronze case (UNIMATIC's first ever use of bronze) and a bronze, galvanic-coated and hand-engraved dial by the artist King Nerd.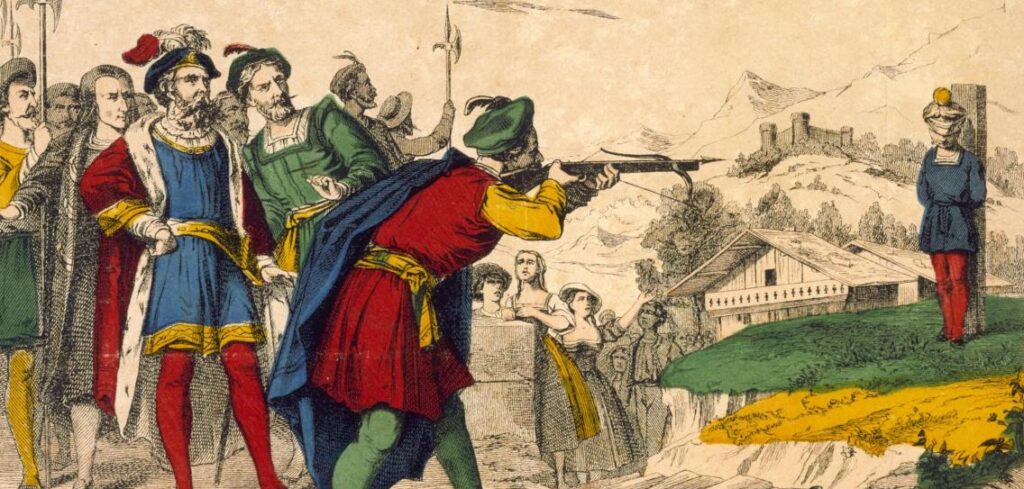 The U4S-BRZ-SI commemorates the story of William Tell, the Swiss folk hero thought to be the originator of the Swiss Confederation. According to legend, William Tell was a famed 14th-century outdoorsman and marksman. When he, quite literally, refused to bow to the Austrian dominion of his Swiss canton, both he and his young son were arrested and sentenced to death. Before the planned execution, in a cruel plot to punish and humiliate Tell even further, Tell was offered a chance at freedom. If, and only if, Tell could, in one attempt, shoot an arrow through an apple placed on top of his blindfolded son's head, he would win freedom for them both. When Tell was successful, stunning and embarrassing the Austrian authorities, he was betrayed and arrested once more, leading to a popular uprising against the Austrians and uniting the disparate cantons of Switzerland into a single confederacy.
The dial depicts three elements of the Tell legend. At the center of the dial, the apple represents not only the literal fruit from the Tell story, but also The Big Apple — New York City — home to both Massena LAB and Swiss Institute. The arrows, piercing the apple, function as the dial's hour markers while also symbolizing precision, forward-movement, and progress. The bounds of ribbon, the loose blindfold of Tell's rescued son, are a symbol of freedom, liberation, and the opposite of blindness: vision, wisdom, and knowledge.
Generously donated by UNIMATIC and Massena LAB, the watch is being sold to benefit the missions of Swiss Institute.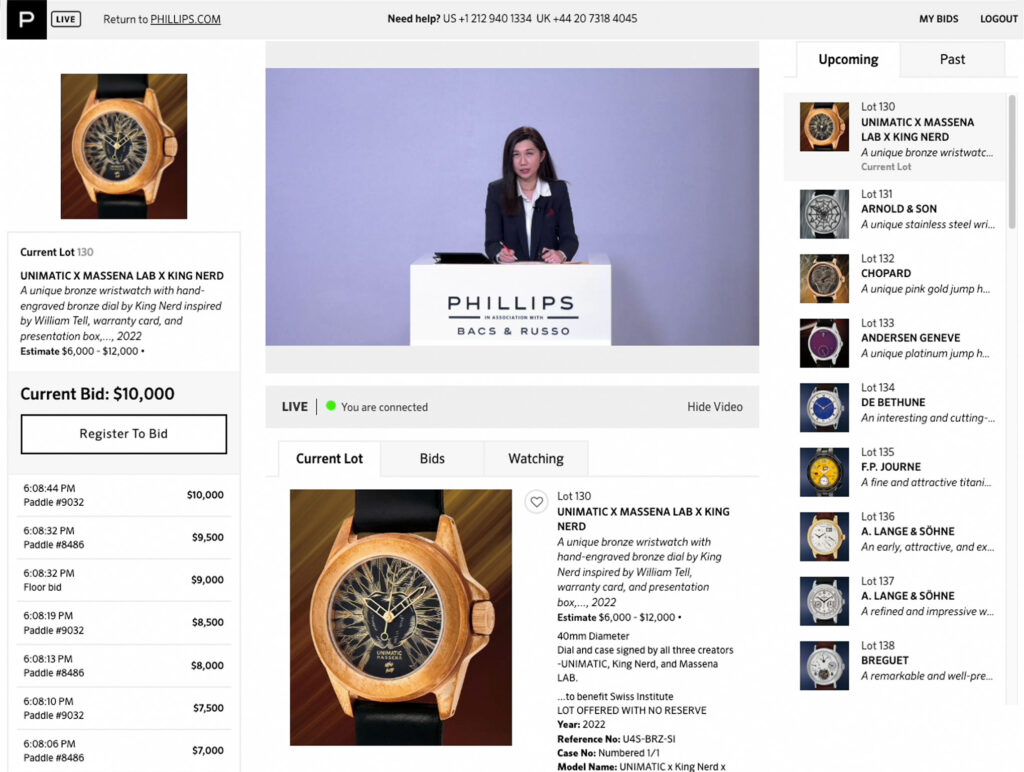 To stay always up to date with our articles and watch drops please subscribe to our newsletter below.