Product development reference

•
This page is a curated showcase of the latest technological and design advancements where technology seamlessly intertwines with exquisite design to redefine the essence of timekeeping.

360 Protection system
The 360° protection system is designed in-house and made in Italy to the highest standards. It is realised in a special blend of thermoplastic polyurethane (TPU) material.



Advanced materials and dial treatments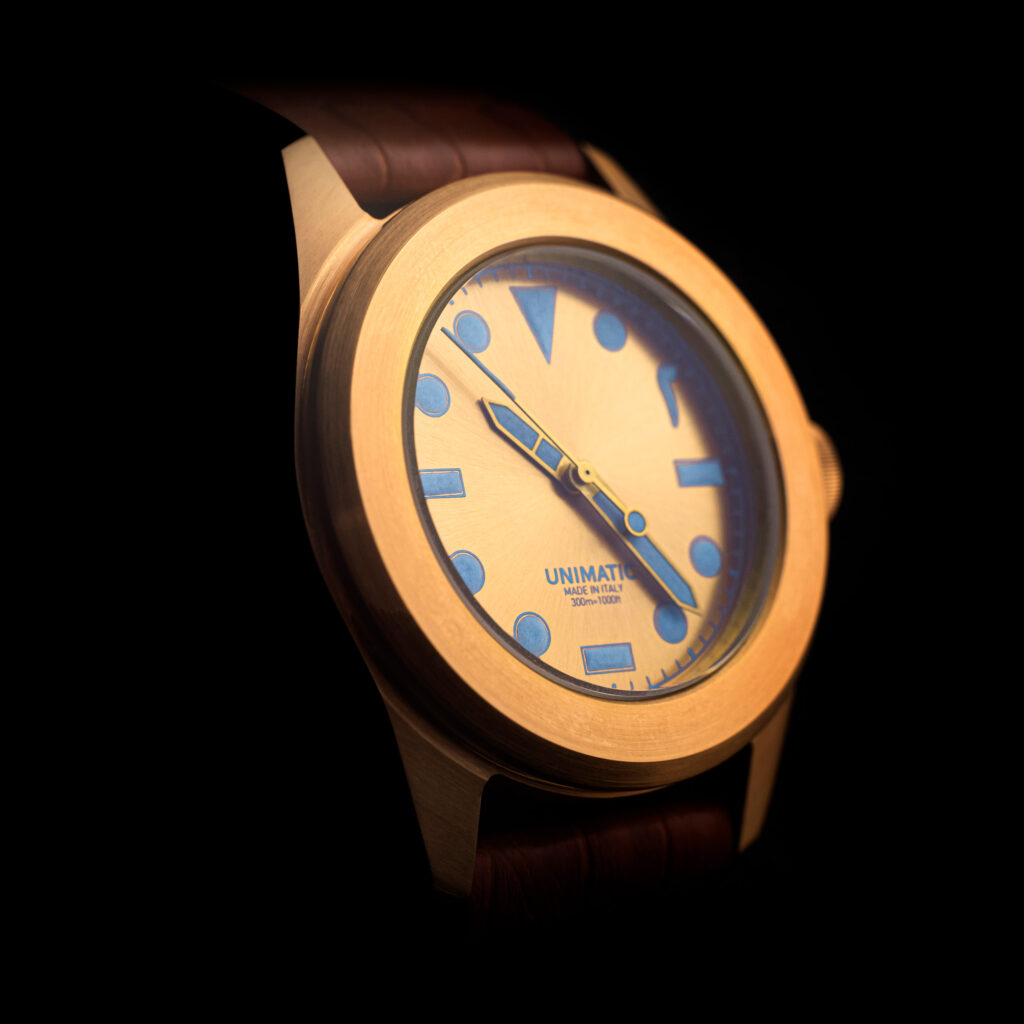 From the 1950s into the 1960s, many brands produced gilt dials for their timepieces. Most commonly associated with dark dials and gold-hued text that give the watch a warm and unmistakably vintage look.
A "true" gilt is defined by the time-intensive process that exposes the underlying metal of the dial in negative relief. Producing a "true" gilt dial is an intensive process. First, the blank brass is highly polished to a mirror finish. Then, the desired design — text, name, logo, markers — is printed or stamped with a special clear coating. Then, the paint is galvanically applied to the dial; the applied clear coating prevents this paint from binding to those parts of the dial. Given the nature of the process each dial gets a different intensity in colour.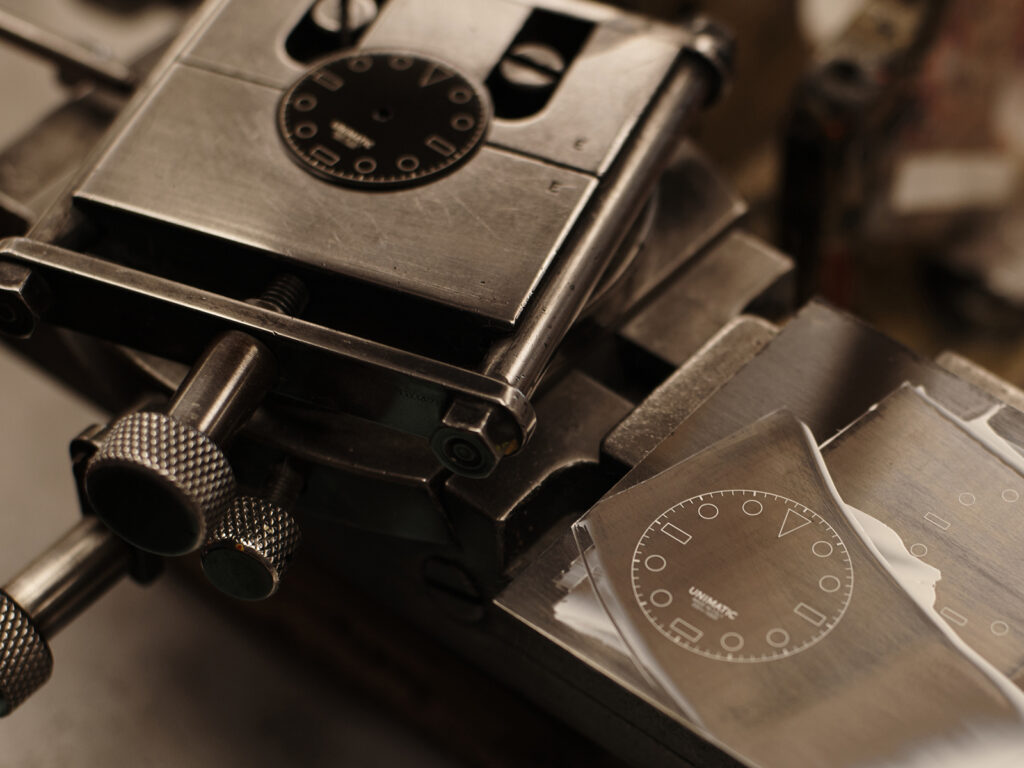 Built for a purpose
Our latest iteration of what a professional diver is redefine your diving experience. Built up to resist to 500mt and equipped with double lumed insert bezel it represent peak engineering and design.


Using only one font design in the watch face can enhance clarity in all light conditions by providing a consistent and unified look. Some pros of using only one font design include:
Consistency: Using a single font design throughout the watch face can create a cohesive and consistent look, making it easier for the viewer to quickly and easily read the time.
Legibility: Using a single font design can make it easier to read the time, especially in low light conditions. A consistent font design can also make it easier for the viewer to quickly recognize the time, even at a glance.
Brand Identity: Using a single font design can also help to create a unique brand identity for the watch. A consistent font design can be associated with the brand, making it easy for the viewer to recognize the watch as a specific brand.
Simplicity: Using a single font design can make the watch face look simple and easy to read, which is important for a device that's main function is telling time.
Flexibility: Using a single font design can also make it easier to adapt the watch face to different dial sizes and different font applications
By using only one font design in the watch face, a designer can create a watch face that is easy to read, consistent and has a strong brand identity.
Proudly made in Italy

Unimatic products embody the essence of Italian craftsmanship, seamlessly merging heritage and innovation. Crafted in Italy, each Unimatic piece reflects a commitment to precision, quality, and timeless design. With meticulous attention to detail, these products exude a unique blend of functionality and style, proudly carrying the esteemed "Made in Italy" label. Unimatic's dedication to authenticity and superior craftsmanship sets their creations apart, offering a distinctive and enduring Italian touch to every piece.












To stay always up to date with our articles and watch drops please subscribe to our newsletter below.