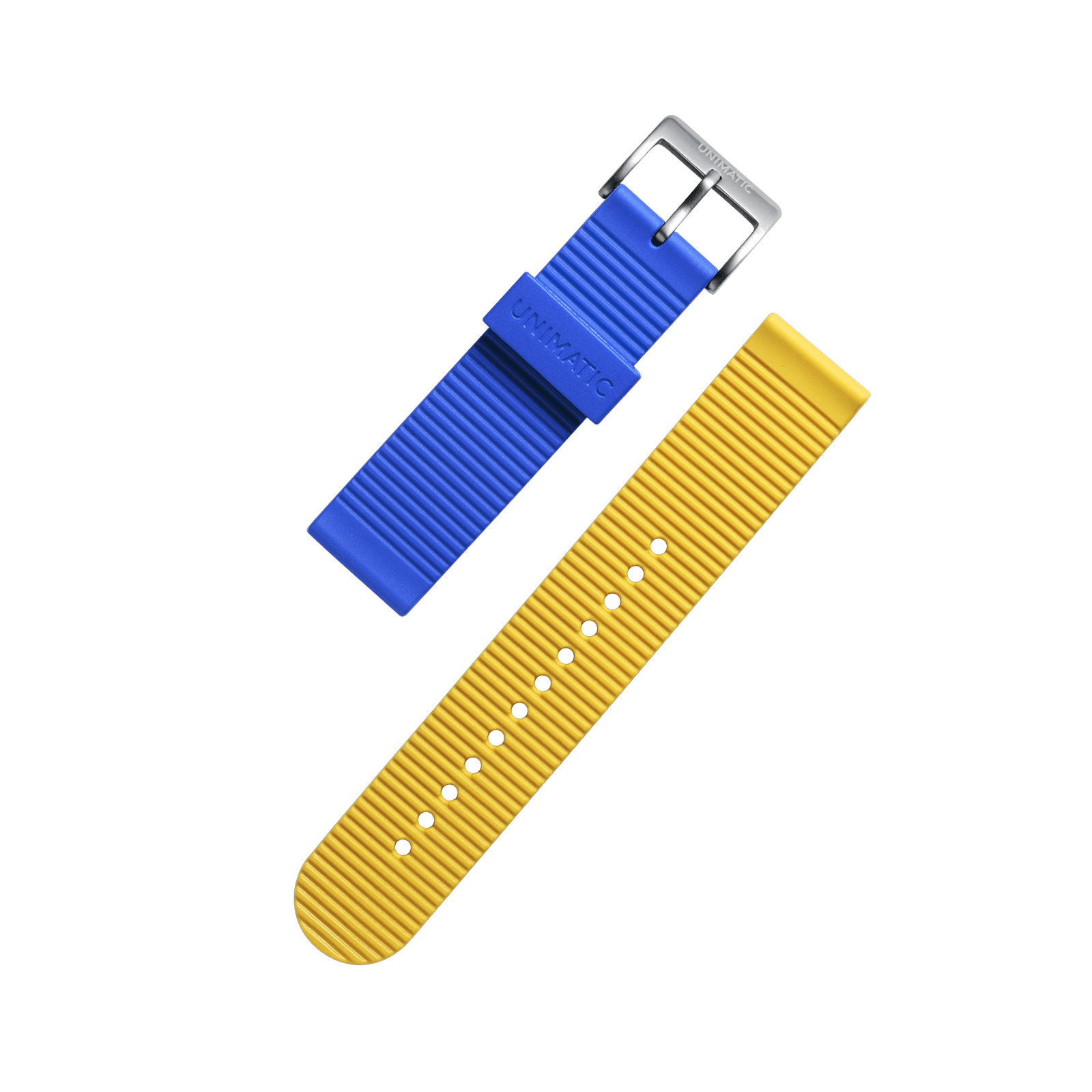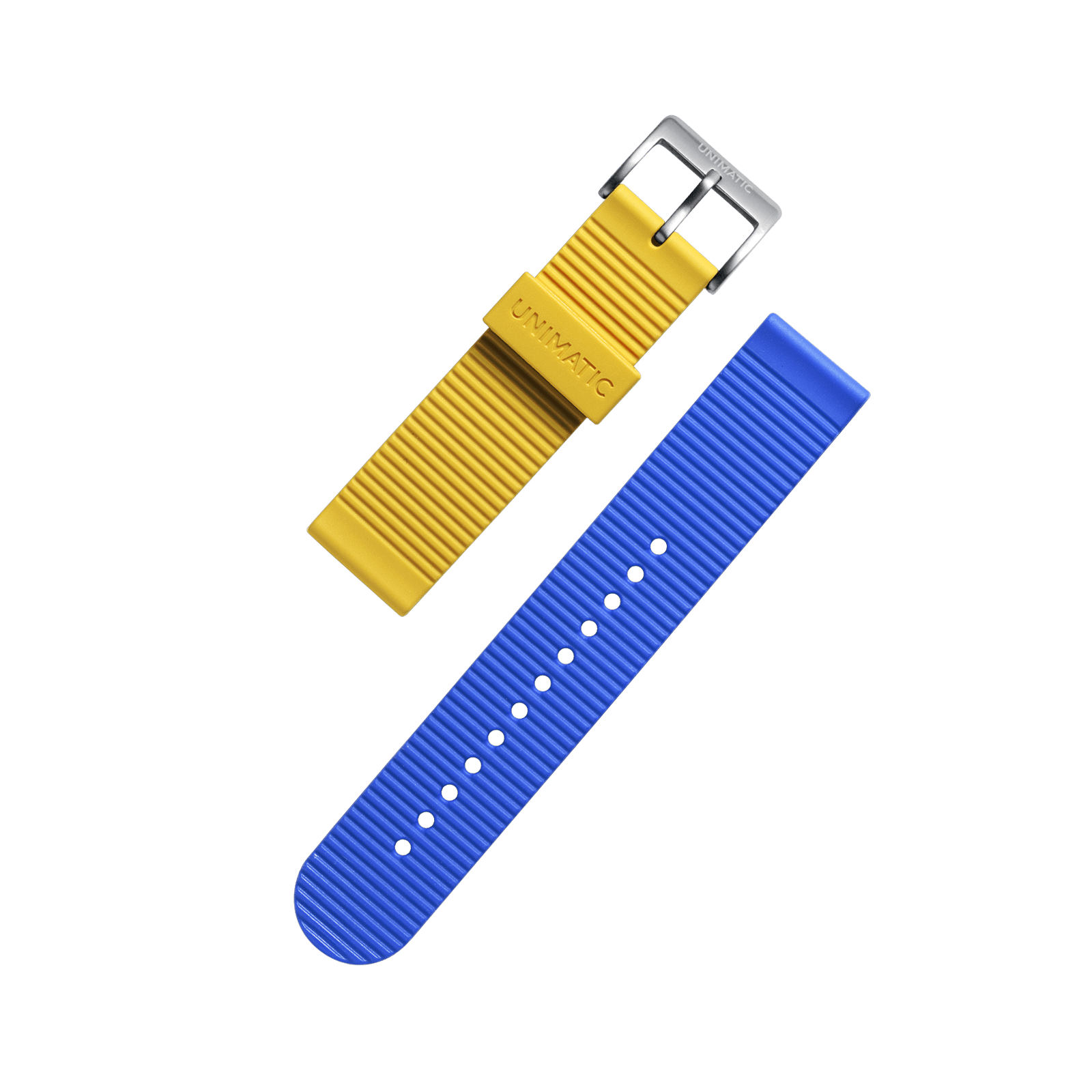 Two-color
UNIMATIC for PEACE TPU Strap
brushed steel hardware
100% of the proceeds from the sale of the straps will be donated to Fondazione Soleterre in support of the children with cancer affected by the war in Ukraine, ensuring a safe shelter and the continuity of the medical treatments.
The strap comes in two color combinations of the longer and shorter strap side. You will receive one of the two color combinations, which will be sent out randomly. Due to the charitable nature of this product, we will not be able to accommodate individual preferences.
The Made in Italy Unimatic two-piece TPU strap in blue and yellow has a superior mechanic and acid resistance, as well as a highly aesthetic finish. Features Unimatic embossed logo, one flying keepers – comes with a brushed stainless steel buckle, fits all Unimatic watches range.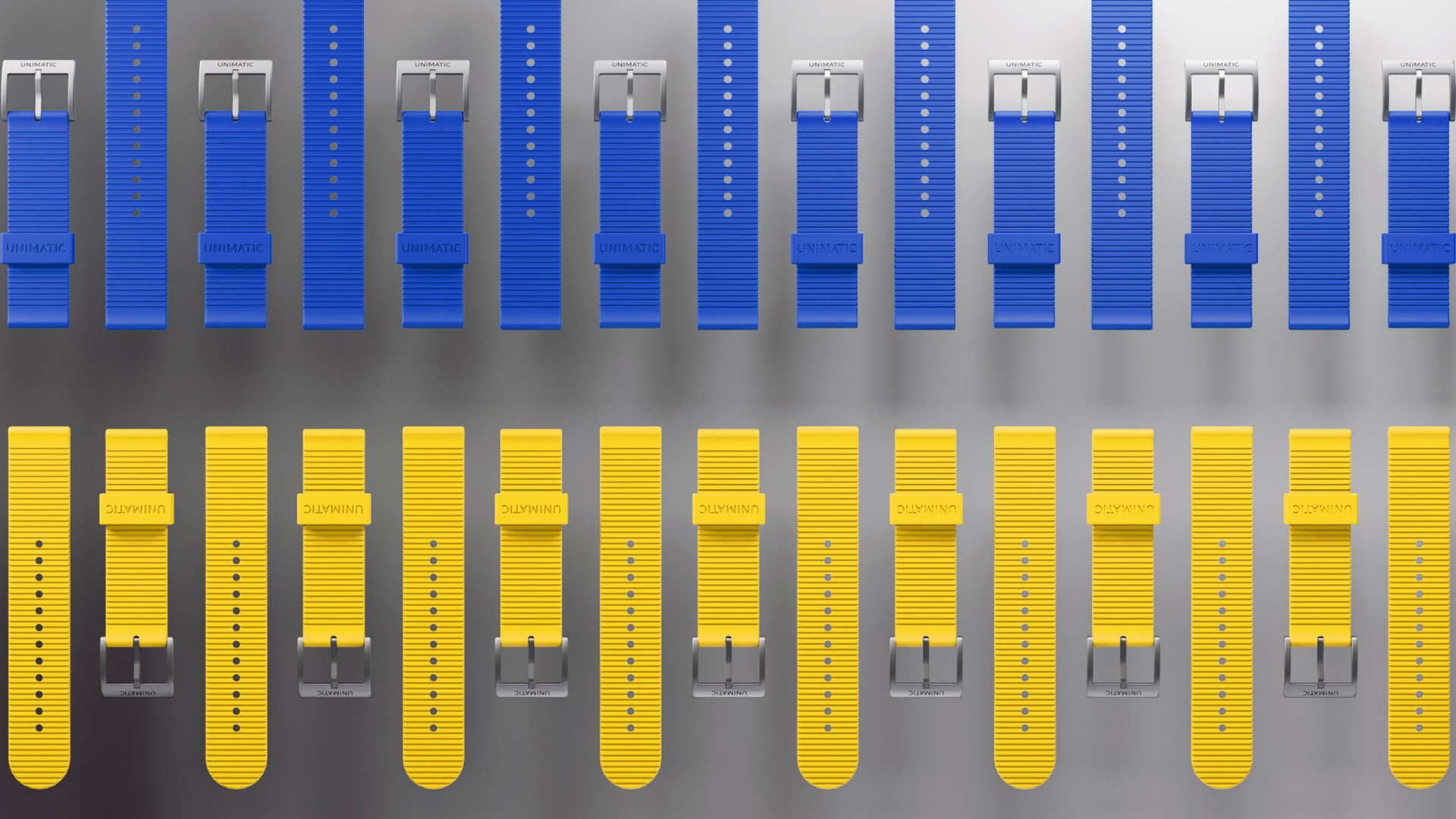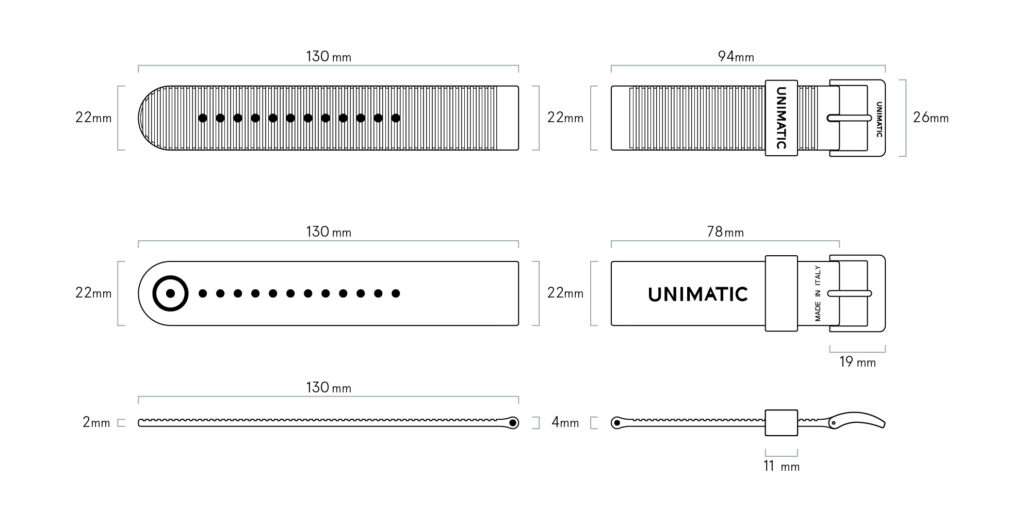 You can check the various straps length mounted on each different model below.