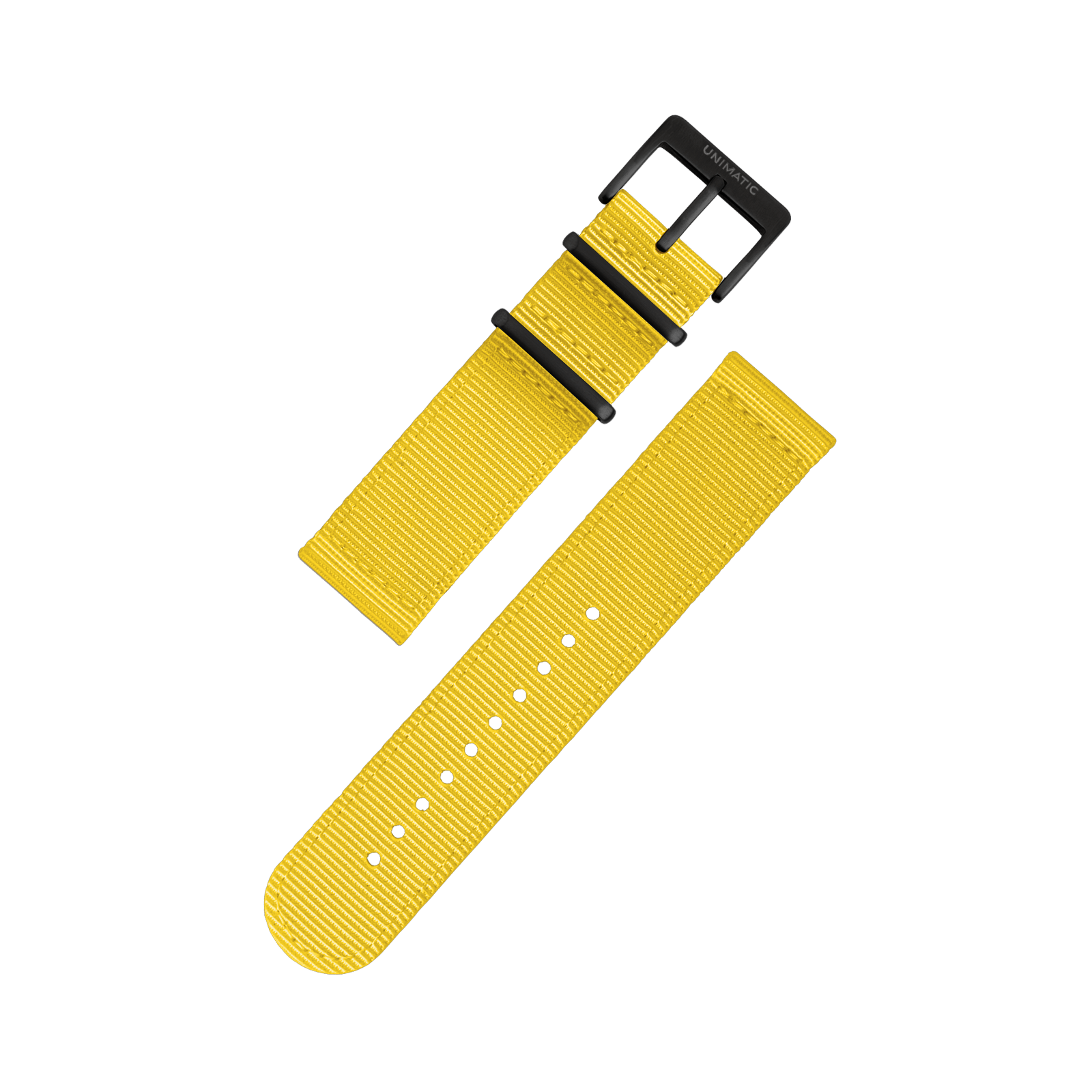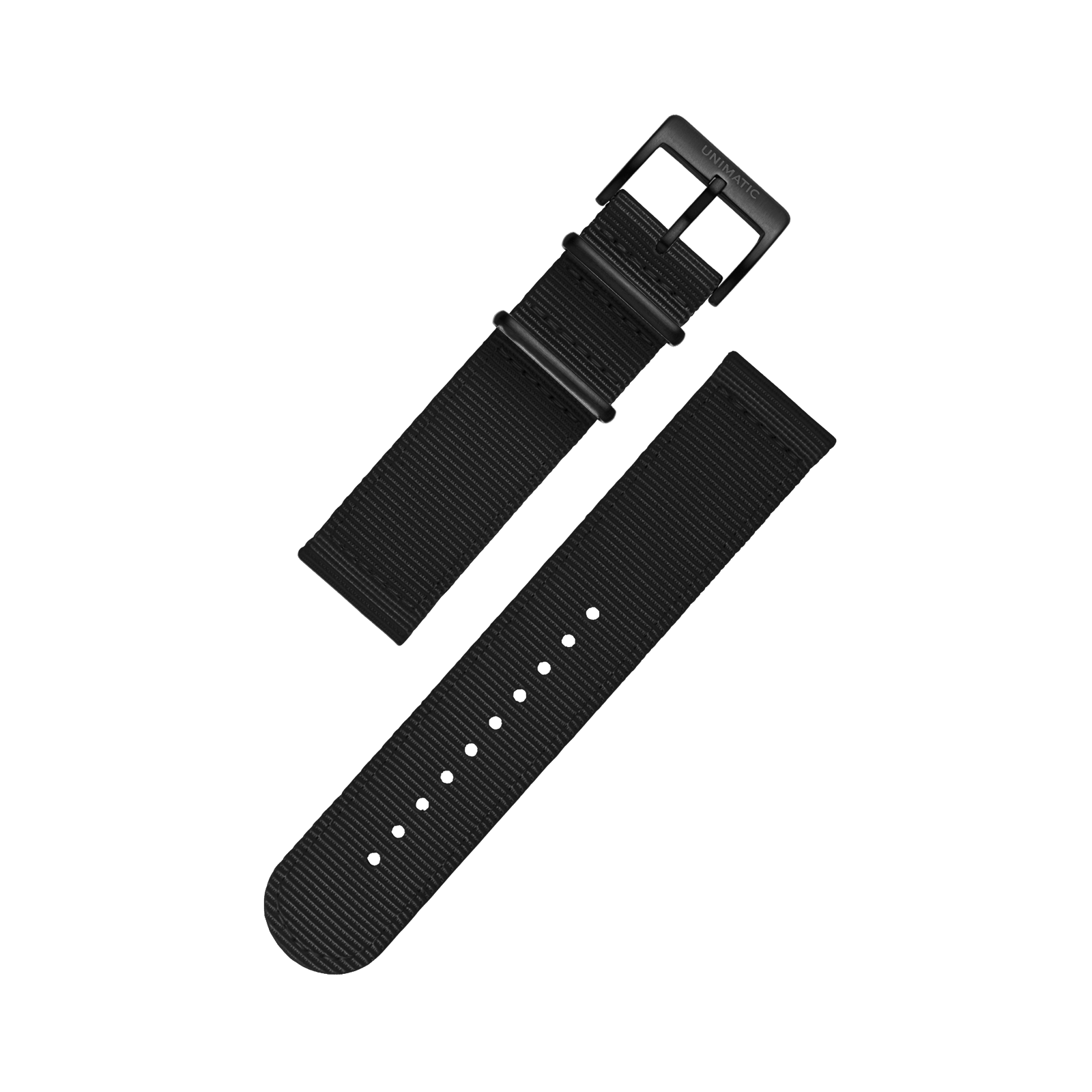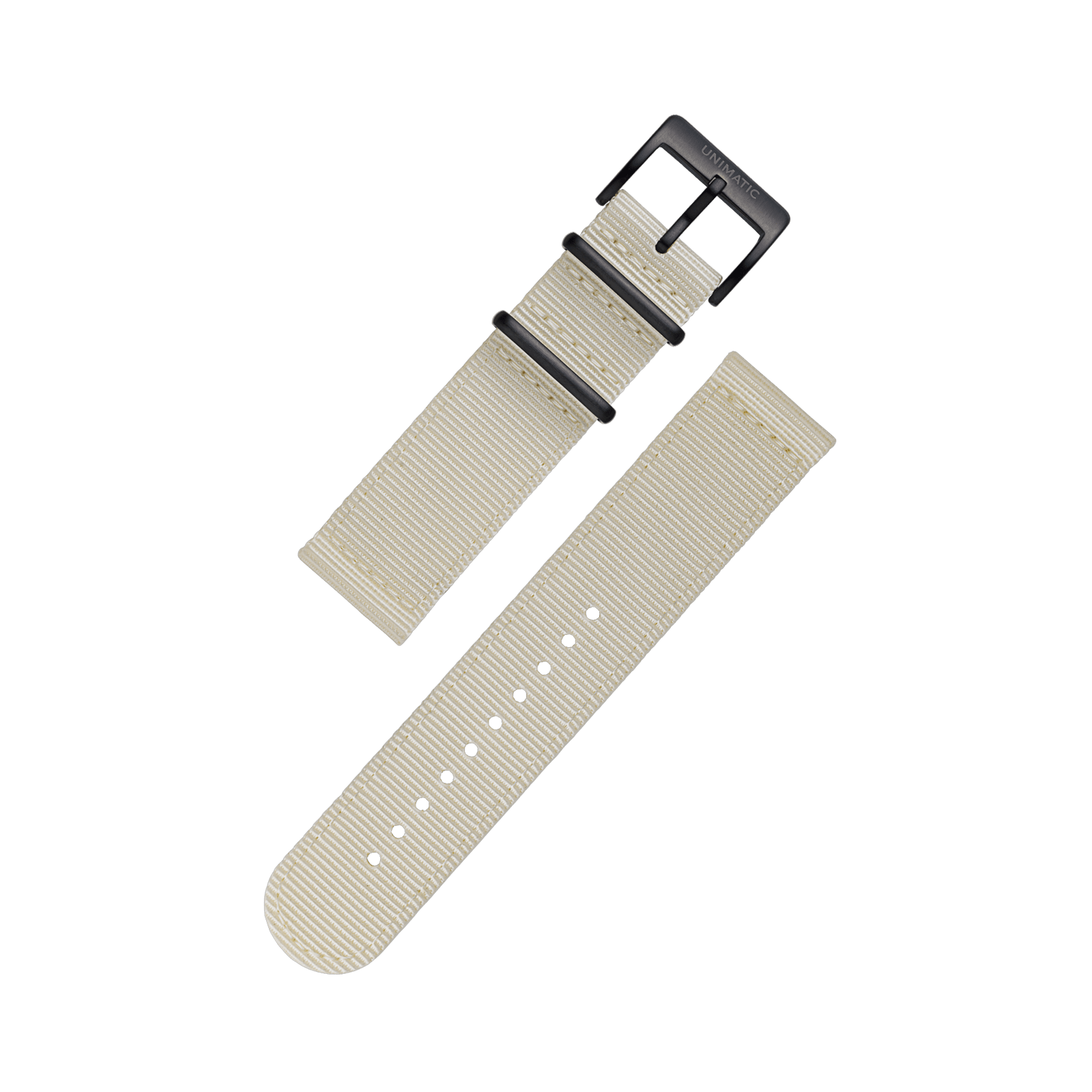 HEAVY DUTY NYLON WEBBING
Nylon 2pcs DLC Strap
Black DLC hardware
The Unimatic Nylon two-piece strap: 22mm, heavy duty nylon webbing.
Military design, two nato-style metal keepers – comes with a black DLC signed buckle, fits all Unimatic watches range.
Suggested spare part for  any DLC steel reference.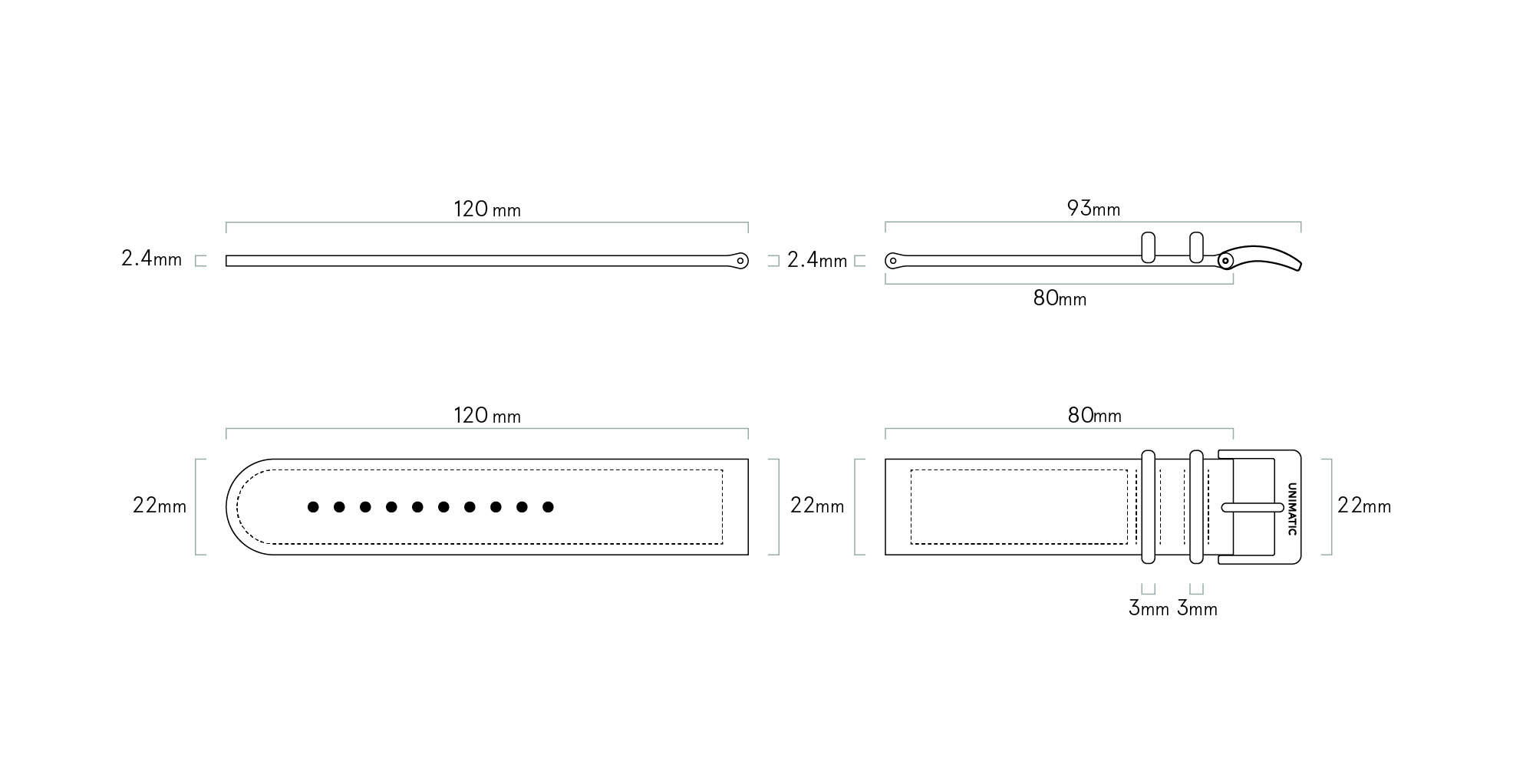 You can check the various straps length mounted on each different model below.