The Centomiglia del Lario is a historic boat race that takes place on Lake Como in Italy. It is a 100-mile race that starts and finishes in the town of Como, and takes place on the lake's southern branch. The race is open to a variety of boats, including classic wooden boats, modern racing boats and motorboats. It is considered one of the most important and prestigious events in the international boating calendar, attracting competitors and spectators from around the world. The race typically takes place in late spring, and features multiple stages over the course of several days, with the boats navigating through some of the most picturesque and historic towns and villages along the shores of Lake Como.
The Centomiglia del Lario was born as an endurance race for inboard tourism boats, because it was in those years that the Larian shipyards resumed their production and thus found the opportunity to show off their products. The first edition sees 34 participants at the start, of which 26 reach the finish line.
The overall victory goes to Mario Marzorati with a Taroni hull, powered by Gray Marine 5000 cc. at an average of 66,022 km / h. Fortunato Paoletti wins in "inboard tourism up to 2228 cc" class.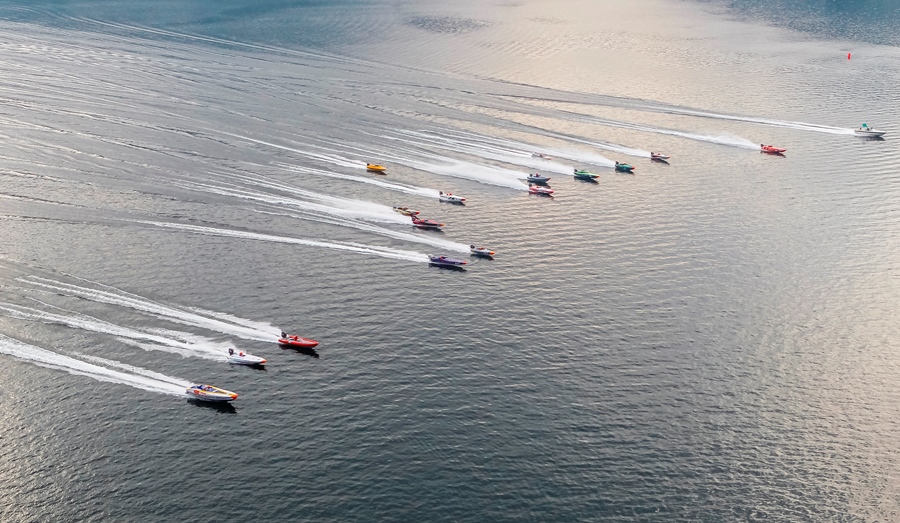 The 1950 edition takes place on 10 September, again on the entire circumnavigation of the lake and is won by Carlo Somaini. Unfortunately, the second edition takes place without its main proponent. Sandro De Col, died at the age of 47 in Lyon on the waters of the Rhone, after having won the inboard race, without limitation.
UNIMATIC actively sponsors the Centomiglia event and races. Beside sponsoring the event itself UNIMATIC sponsors, a powerboat driven by Jan-Cees & Paul Korteland that takes part of the competition.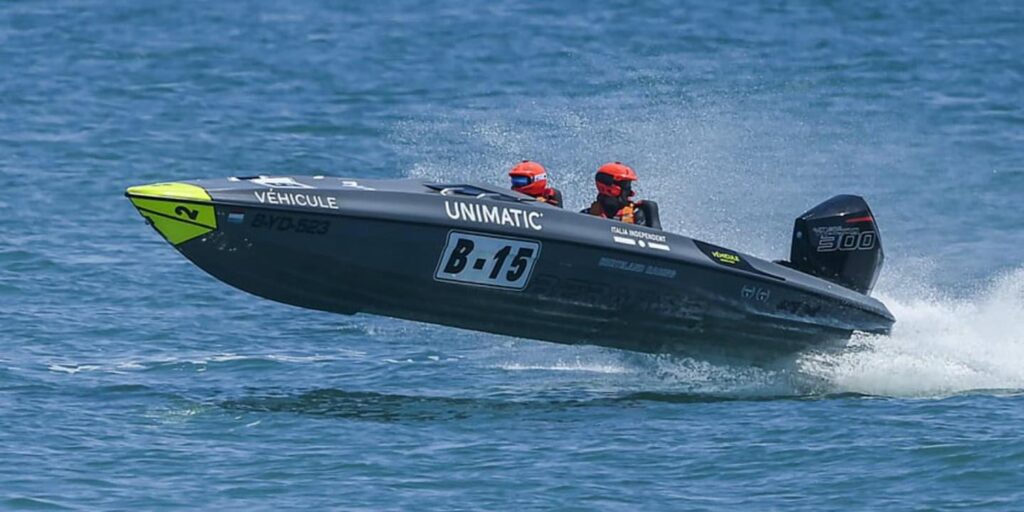 UNIMATIC is known for its high-quality, durable watches that are designed for use in extreme conditions. Their watches are particularly popular among divers and car collectors, and are suitable for use in the water and at depths of up to 300 meters. The brand's sponsorship of the Centomiglia event aligns with our focus on rugged, high-performance timepieces that are suitable for use in demanding environments. The sponsorship of Centomiglia also allows UNIMATIC to showcase their watches in an international environment and reach a wider audience.
To stay always up to date with our articles and watch drops please subscribe to our newsletter below.